(Oops. 3 days before starting the second half of our Norge på langs tour, I realised that I never wrote up the last day of the first half.)
So what happened on Day 16? We had a somewhat perfunctory breakfast in our room at Havblikk Camping, then started the long climb up from Nesna onto the Sjonfellet. On the way down, we were greeted by the Rana Sykkelklubb "welcome committee" (Berit and Jan-Birger) and rode together to Mo i Rana, where we had lunch at Bakerybygget. From there, we officially ended this part of the tour at the Havmannen, where we will start again in 2019 for the second half, all the way up to Slettnes fyr.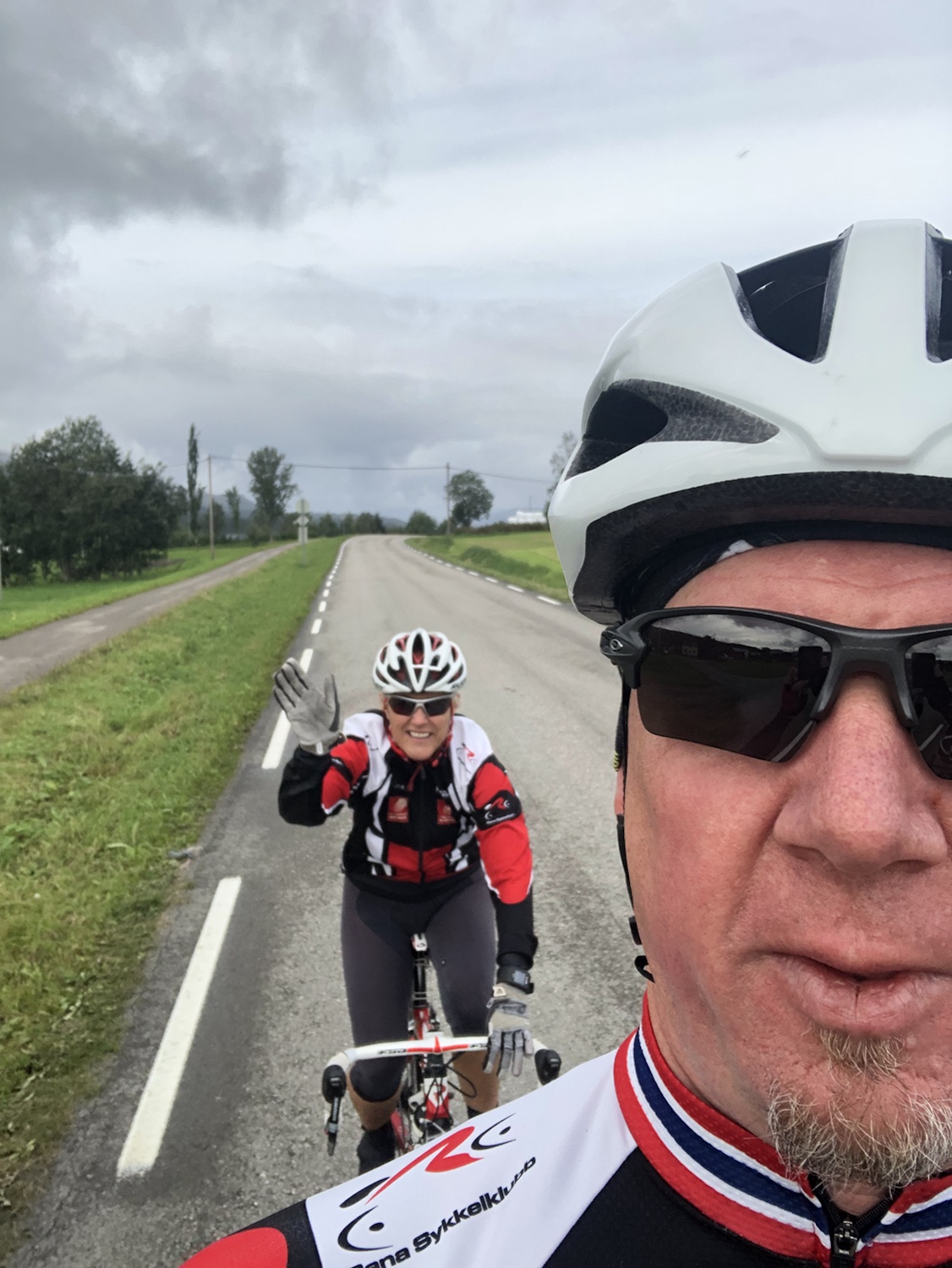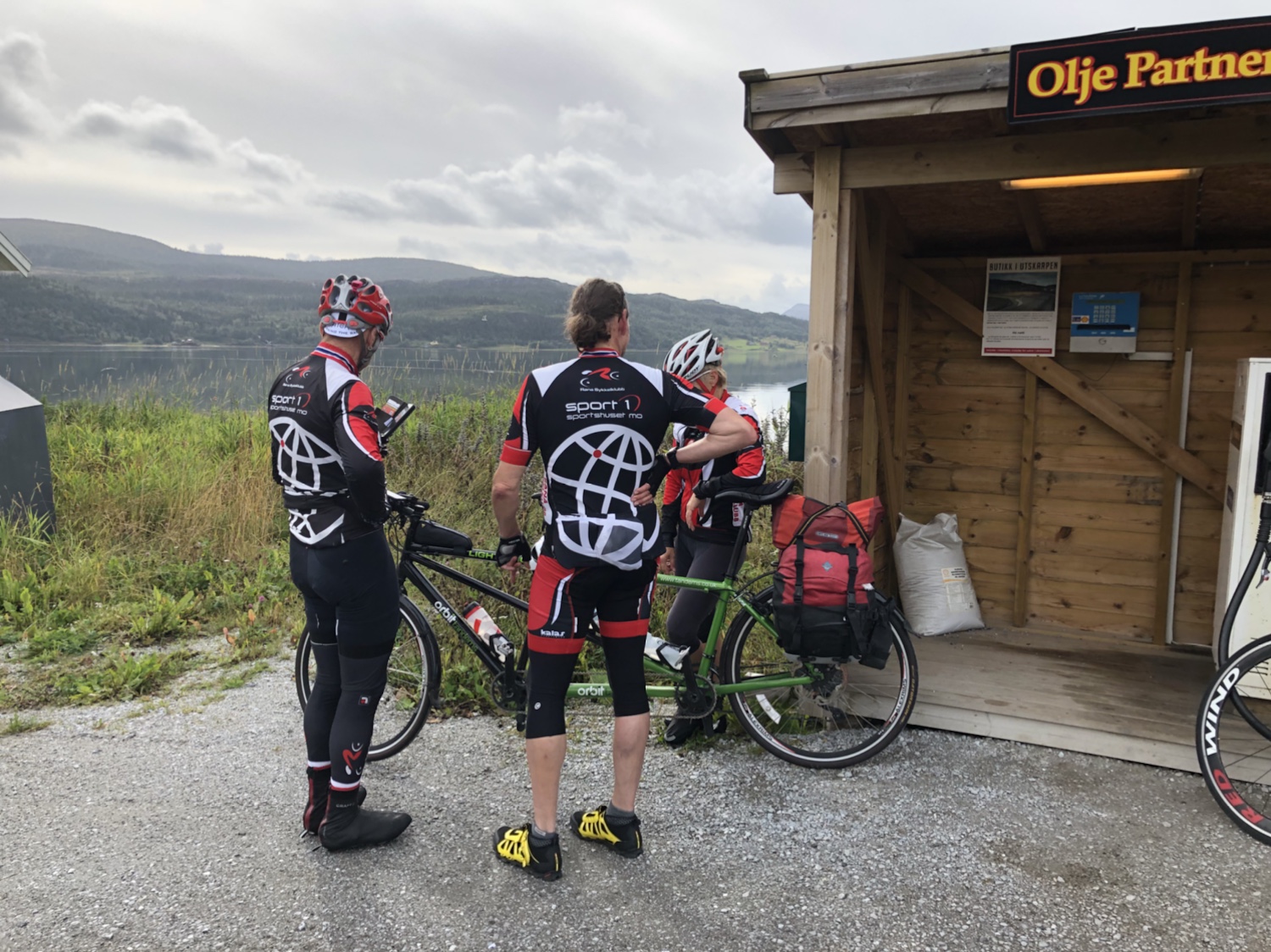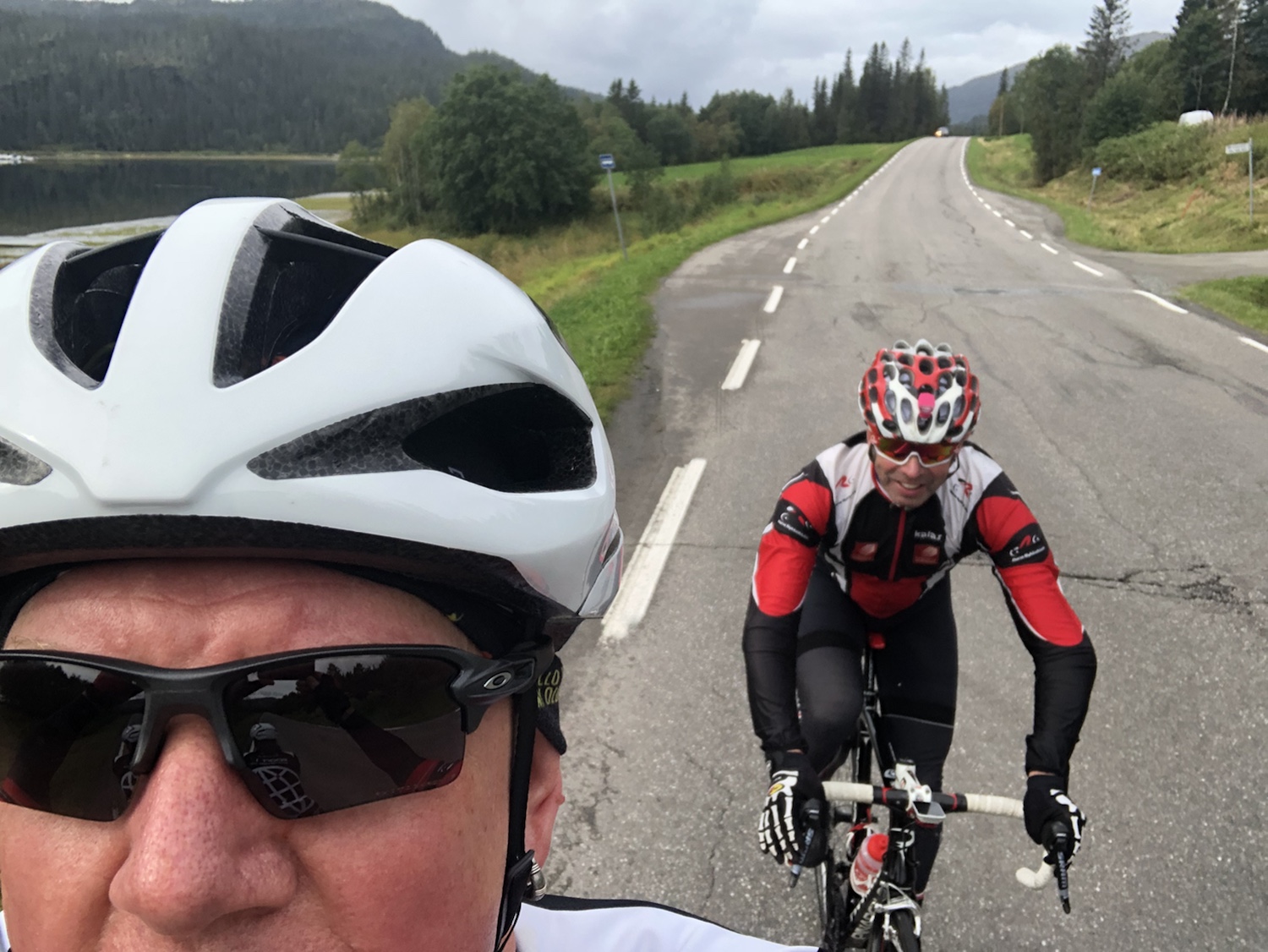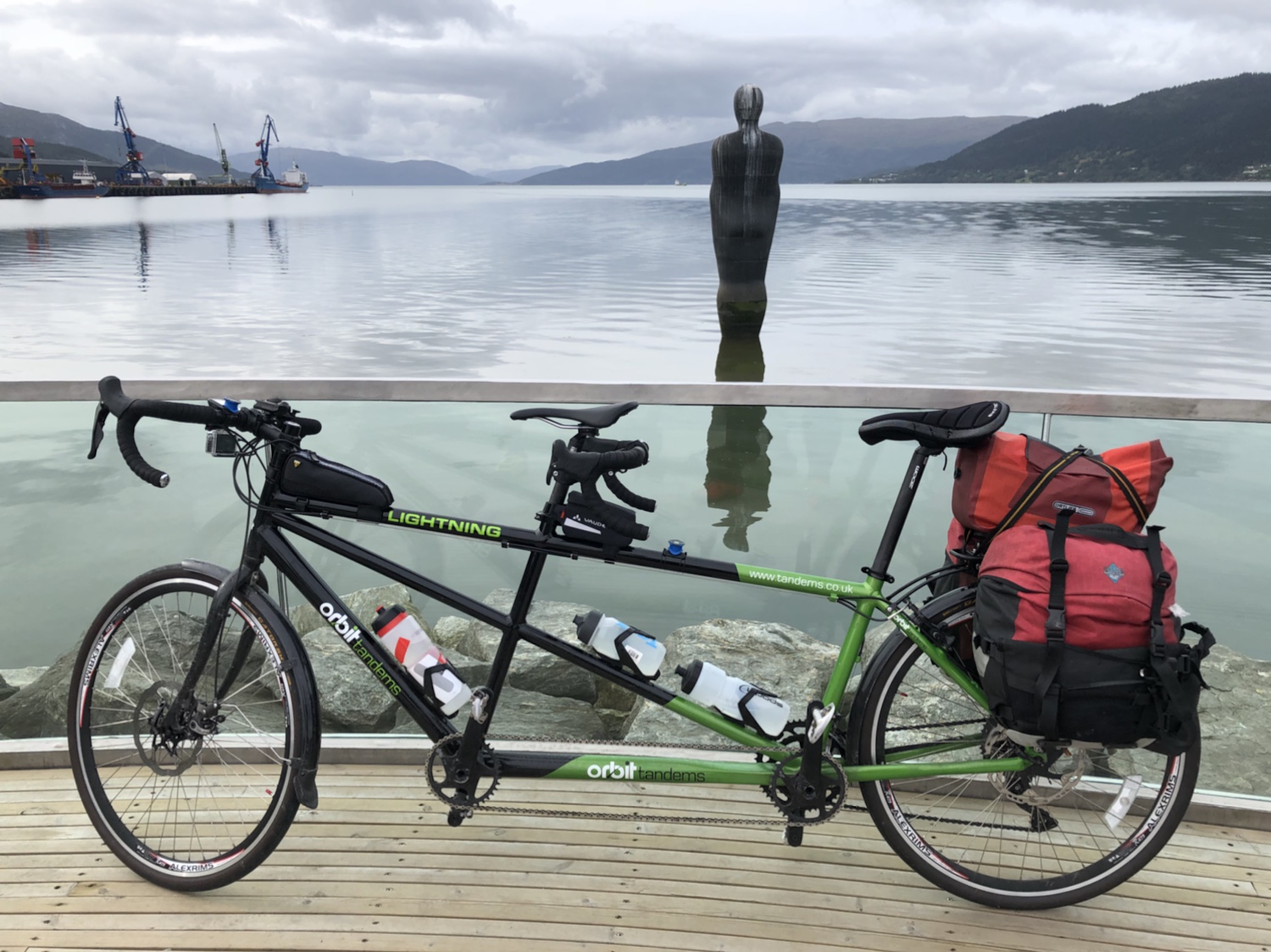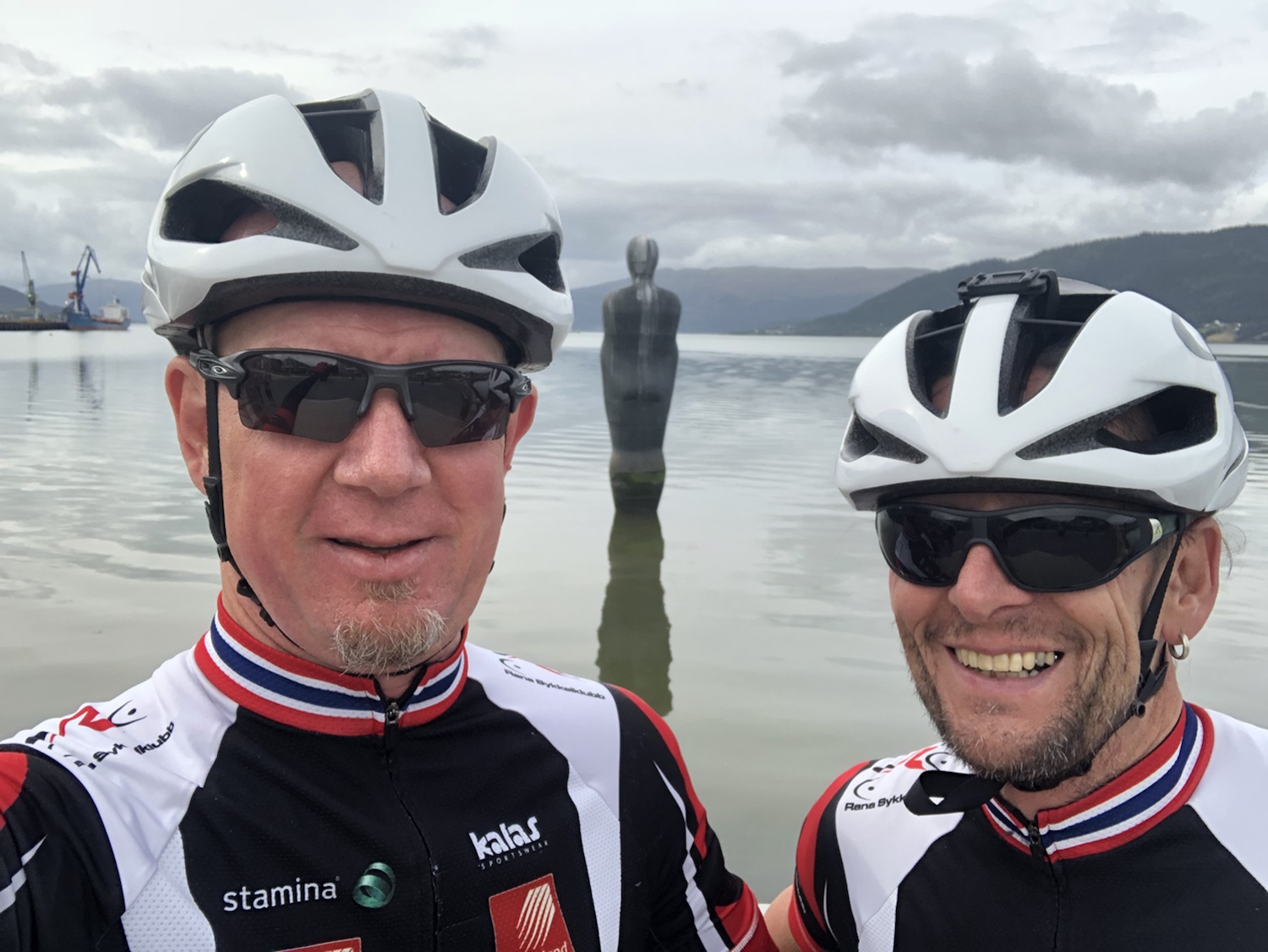 We cycled home to Hauknes via the off-license for a little refreshment, then got ready for a lovely evening on the veranda with more cycle club members.
The tandem is safe and dry in the garage, no more travelling by plane for a while.