We chose porridge for breakfast, a good choice given the cold and hilly next 50km, and packed a few sandwiches, which would come in rather handy later in the day. I had a bit of a miserable start to the day, feeling the previous day's miles over my seat bones, and not feeling the love for cycling. Andreas put up with me rather bravely and piloted us safely along a completely new and unplanned route, as we wanted to avoid the bigger roads. The first 50km were (at least in my memory) a mix of uphill slog, bits of busy road, false turns, more uphills, bumpy gravel lanes, and plenty of brief stops to check for the route and relieve the pressure from my saddle.
The photos tell a slightly different and more positive story: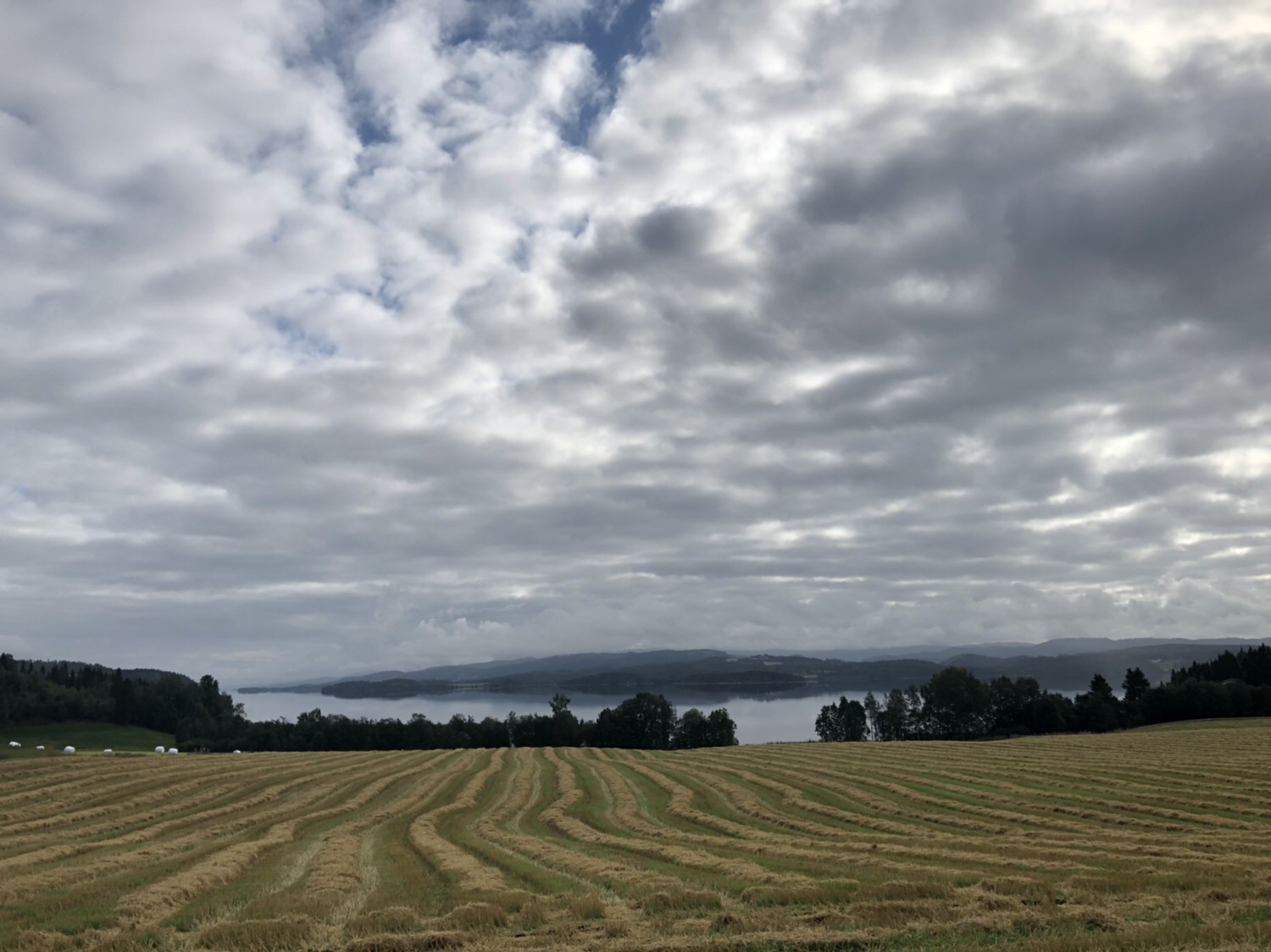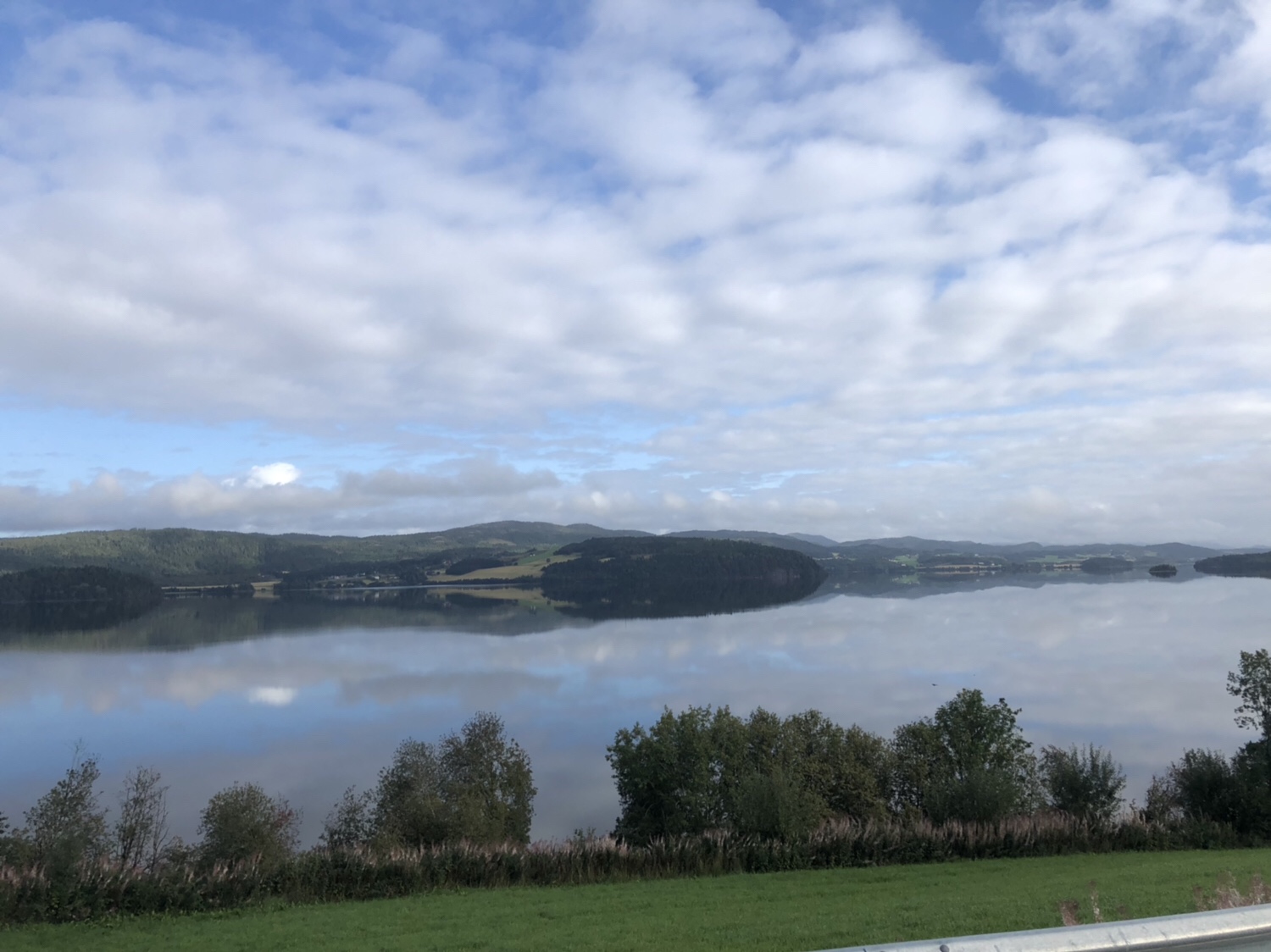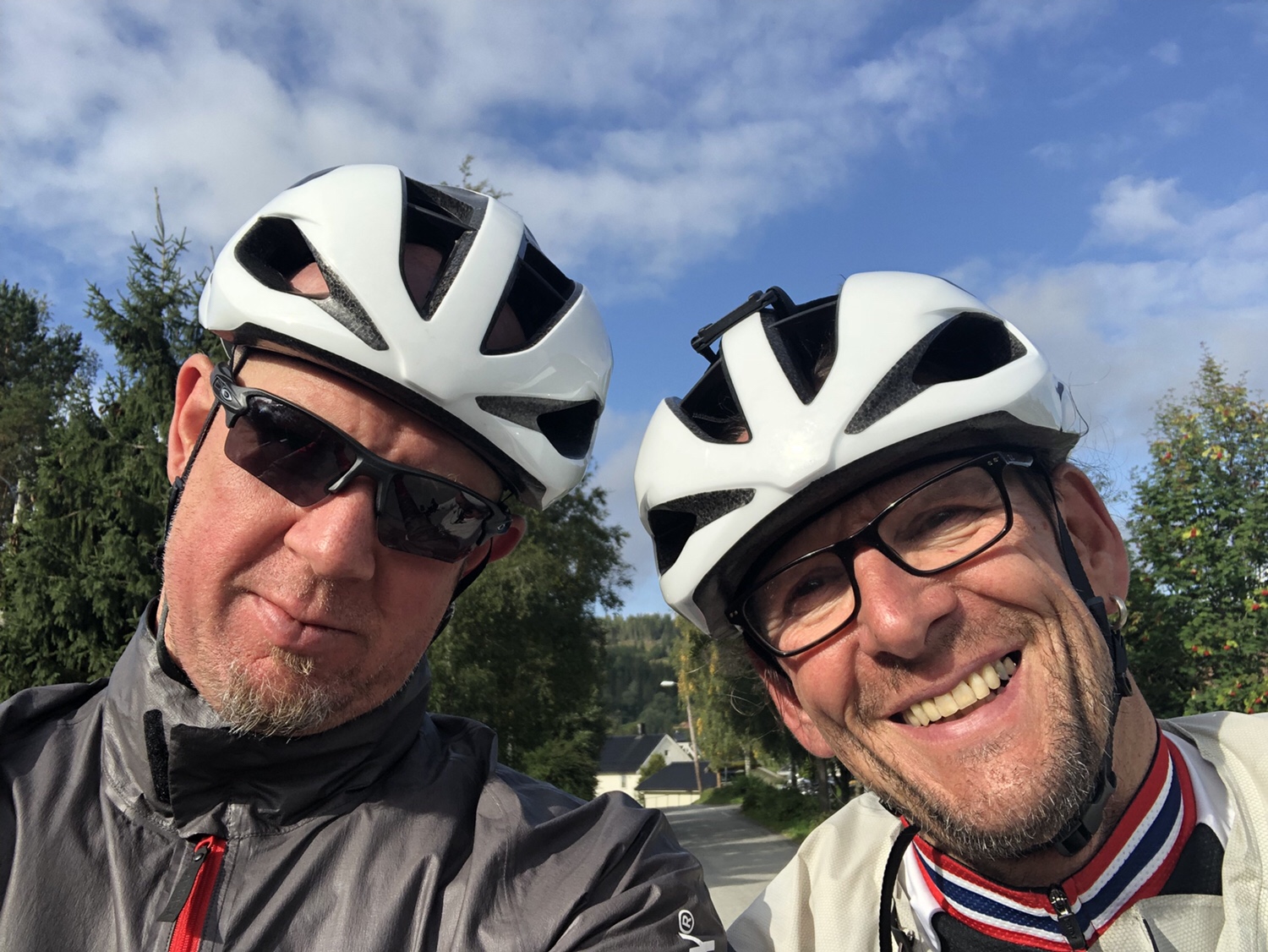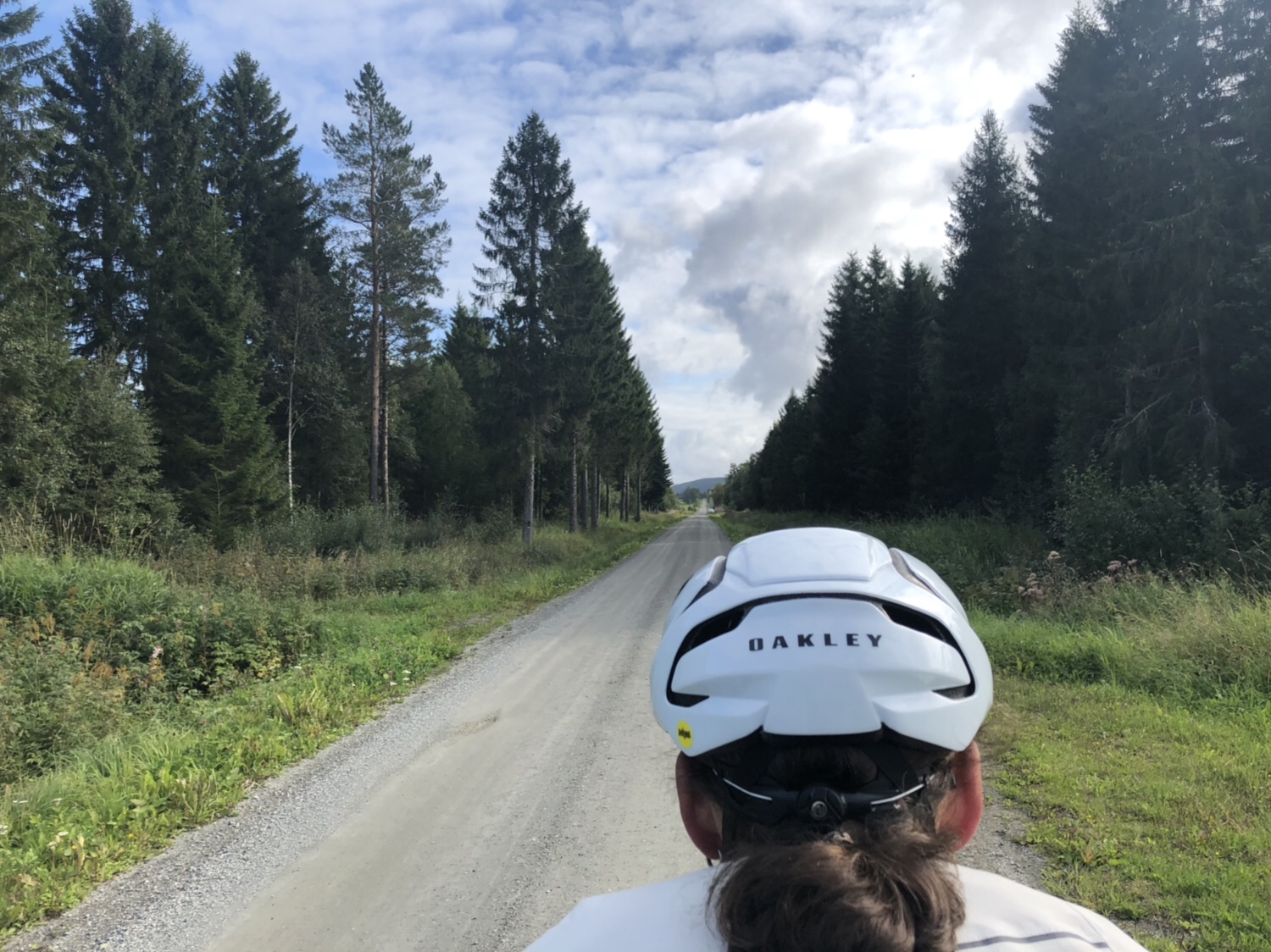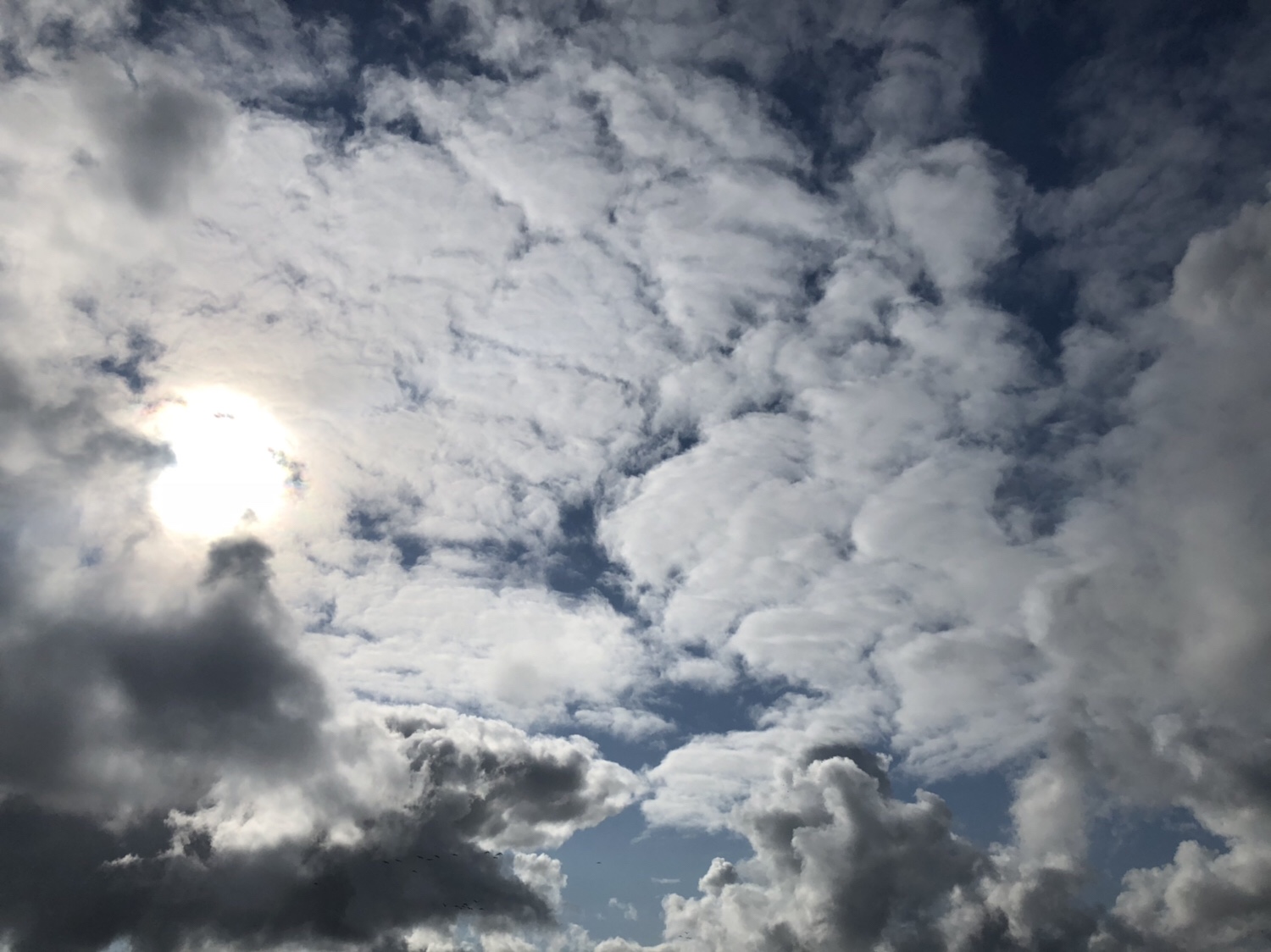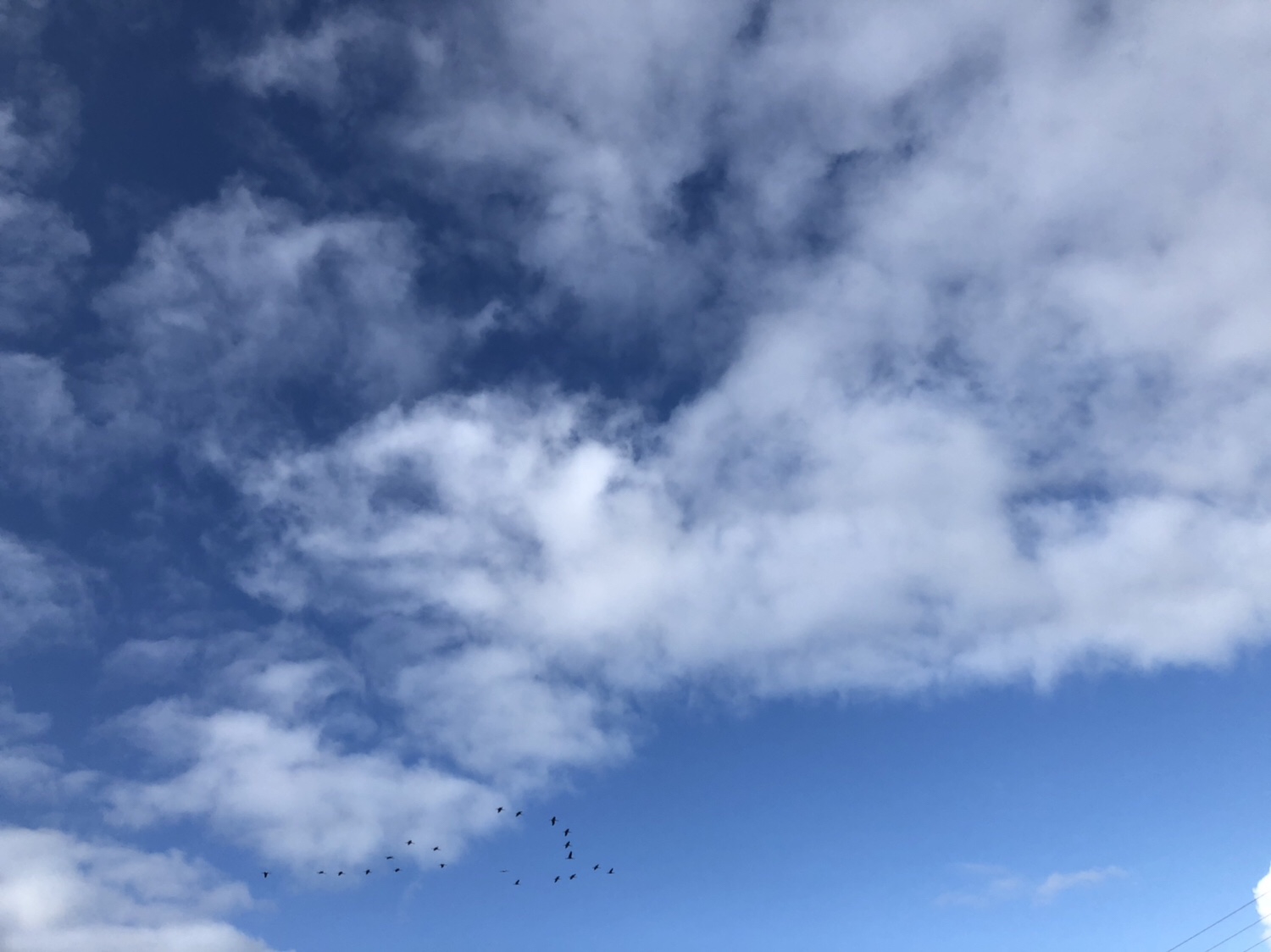 We were very lucky with our last noch break, as it was the Bølastue's last day of opening of the season. The café/restaurant/gift shop near an ancient site with Stone Age engravings has been taken over by the local Sami museum, and serves very tasty reindeer dishes in a friendly atmosphere.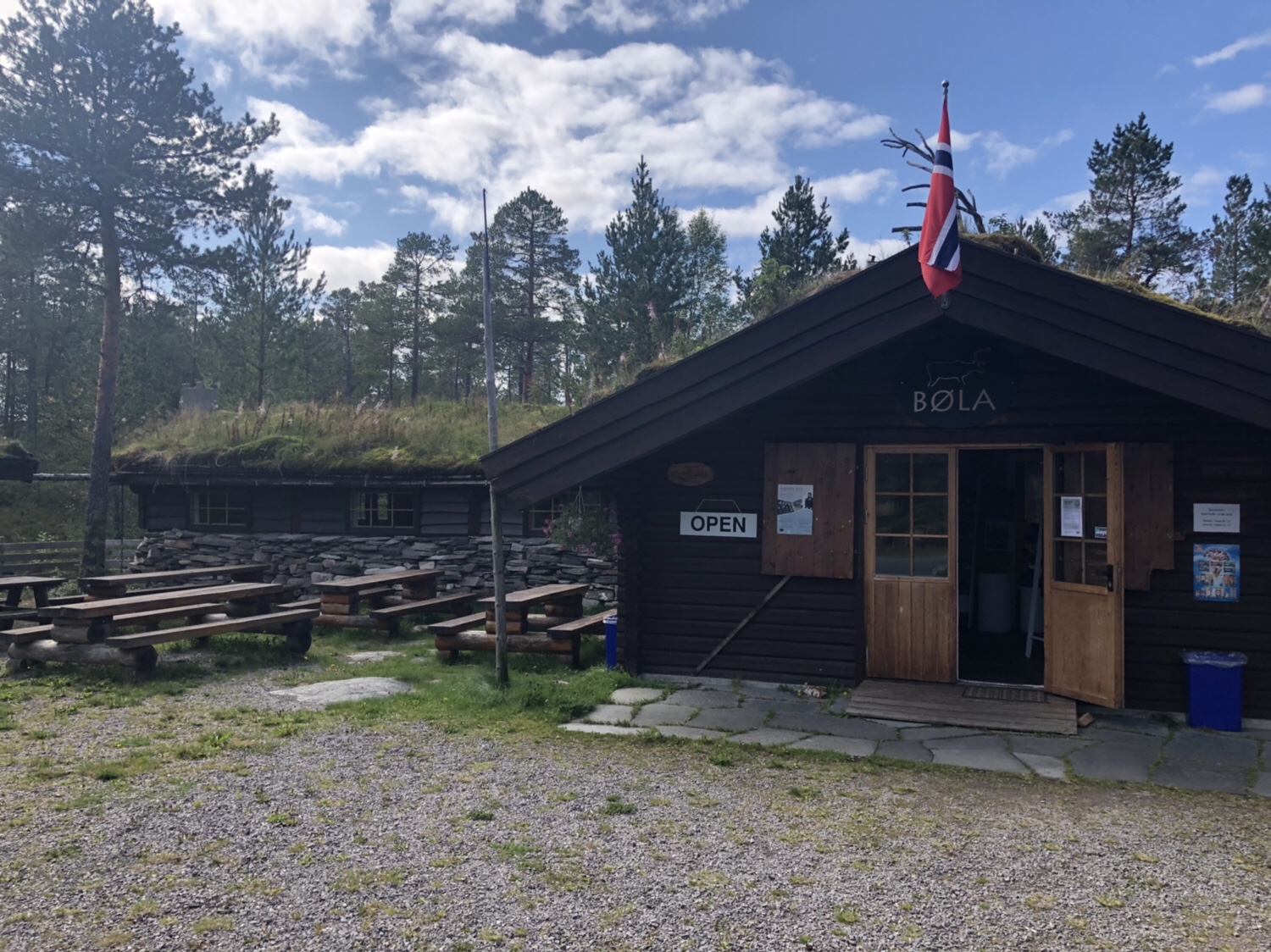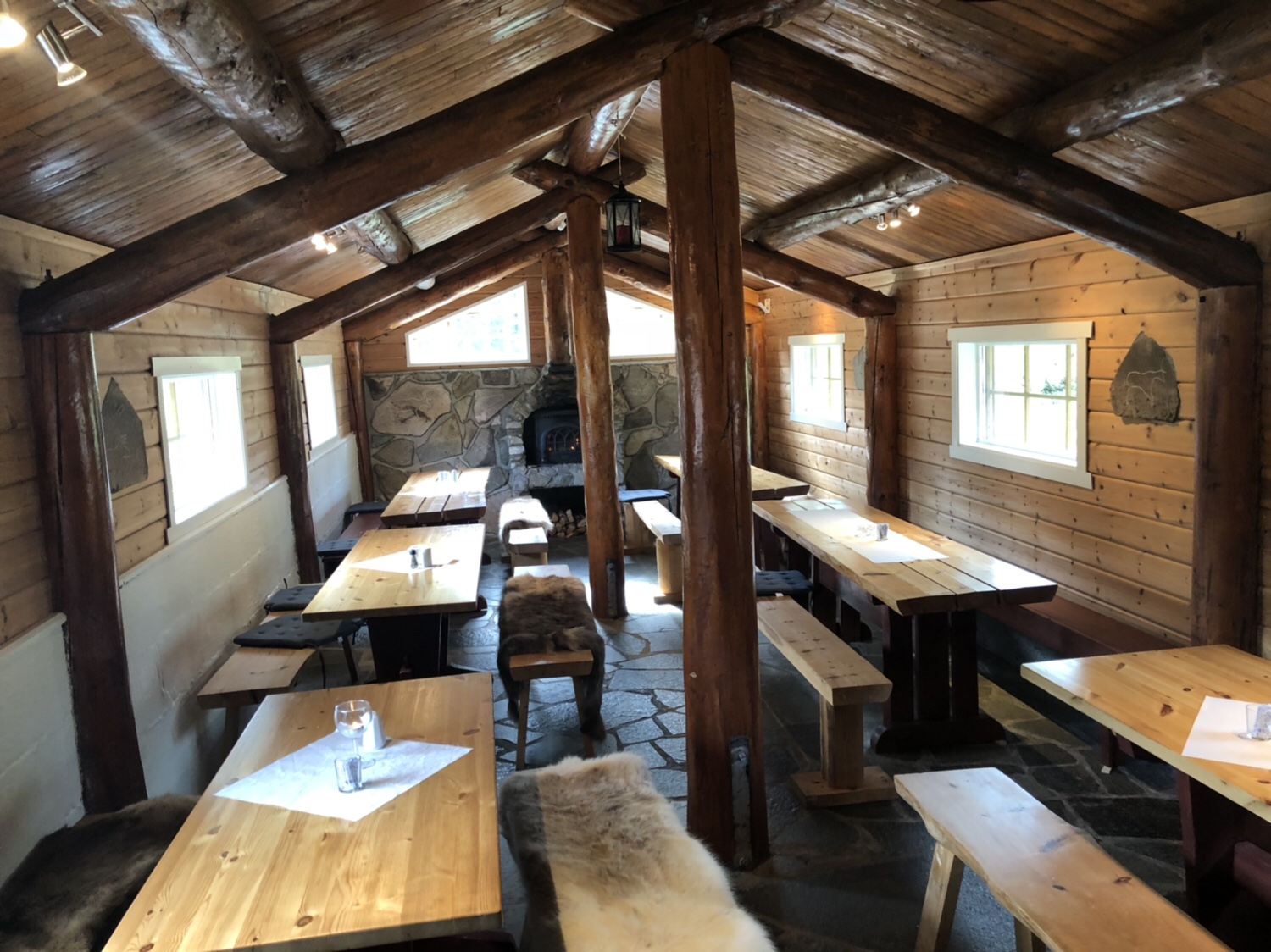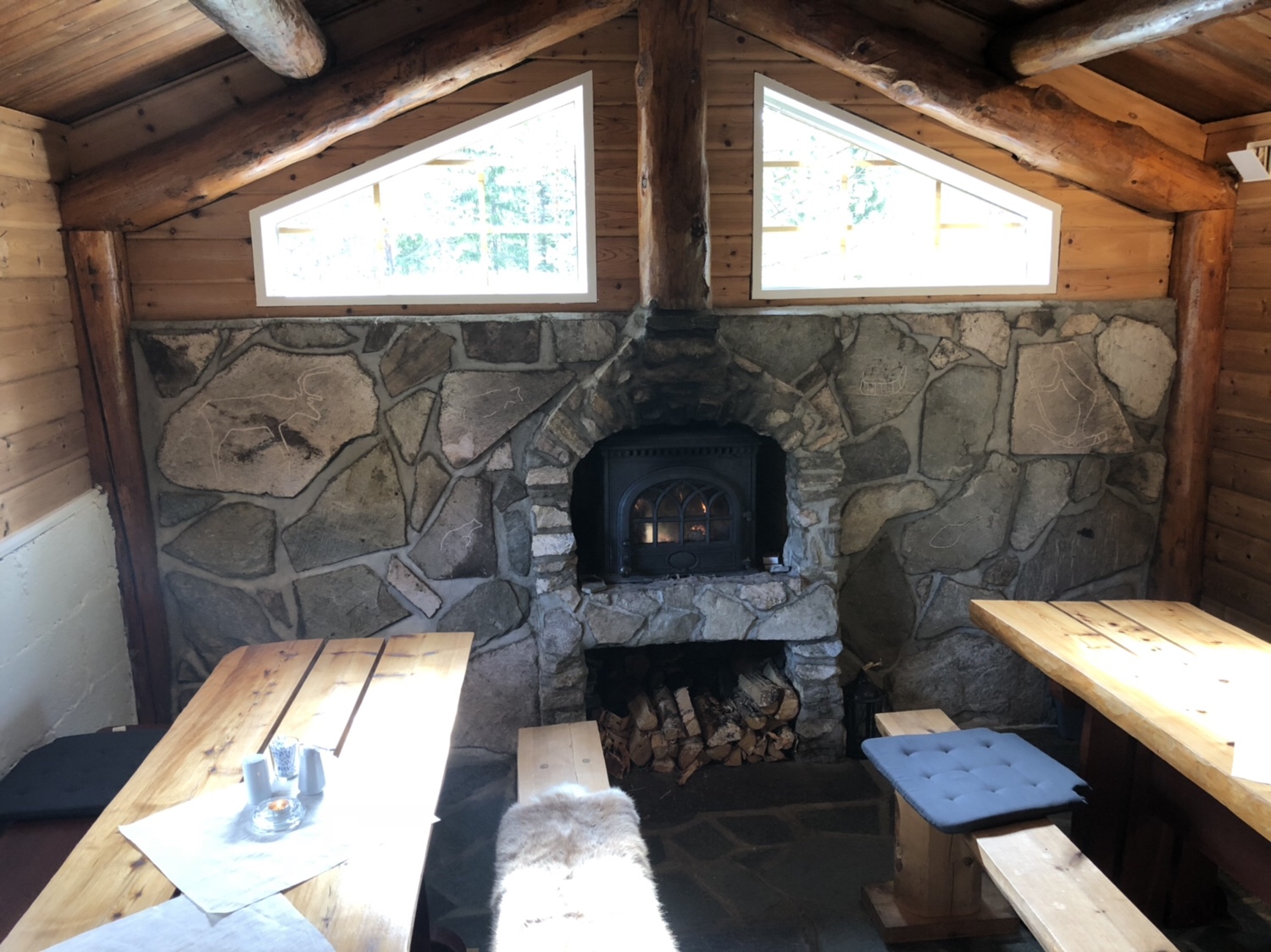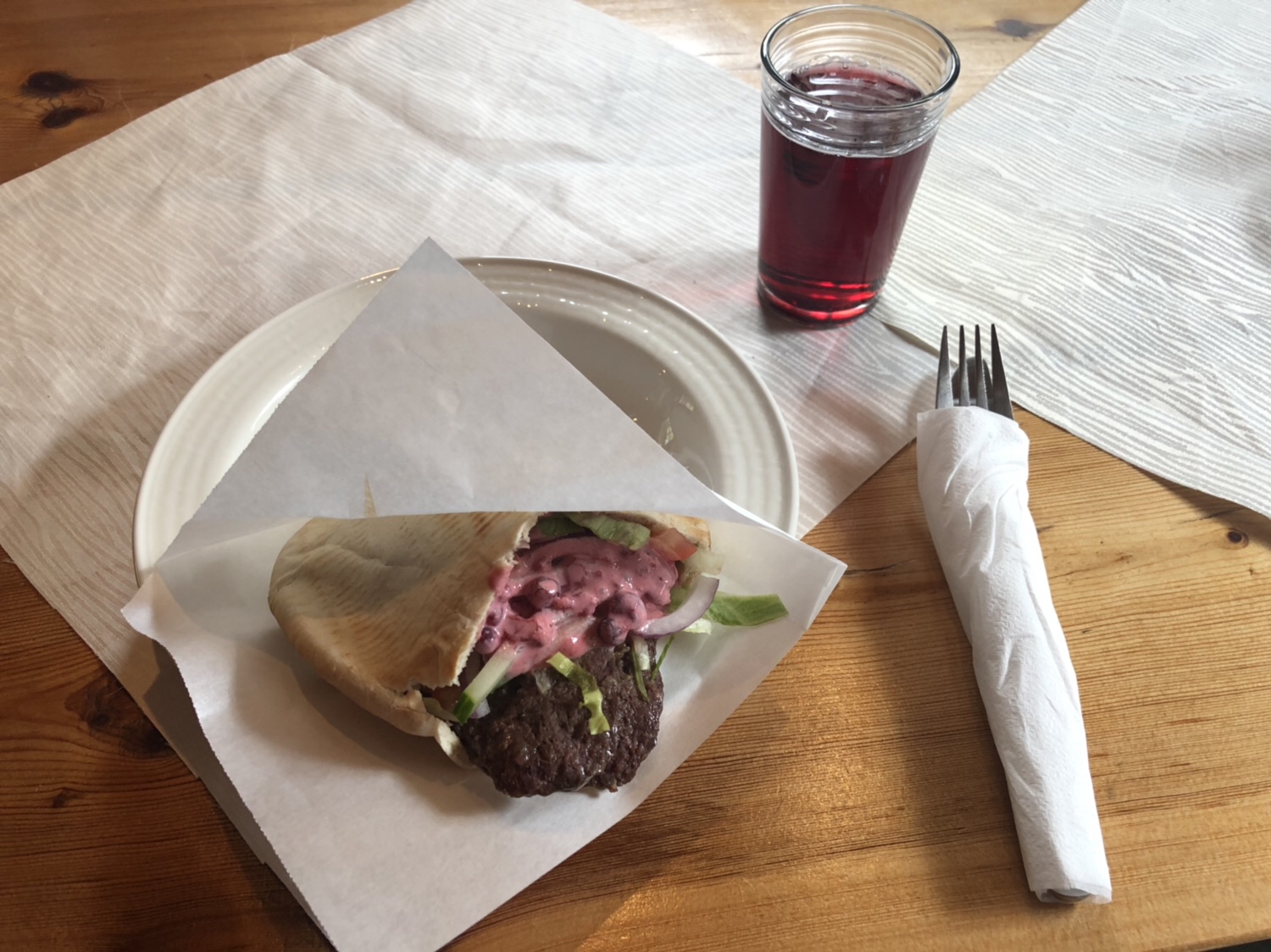 We went for a little cultural walk after lunch, but could only recognise one of the four engravings. Maybe you're more skilled than us, so here they all are: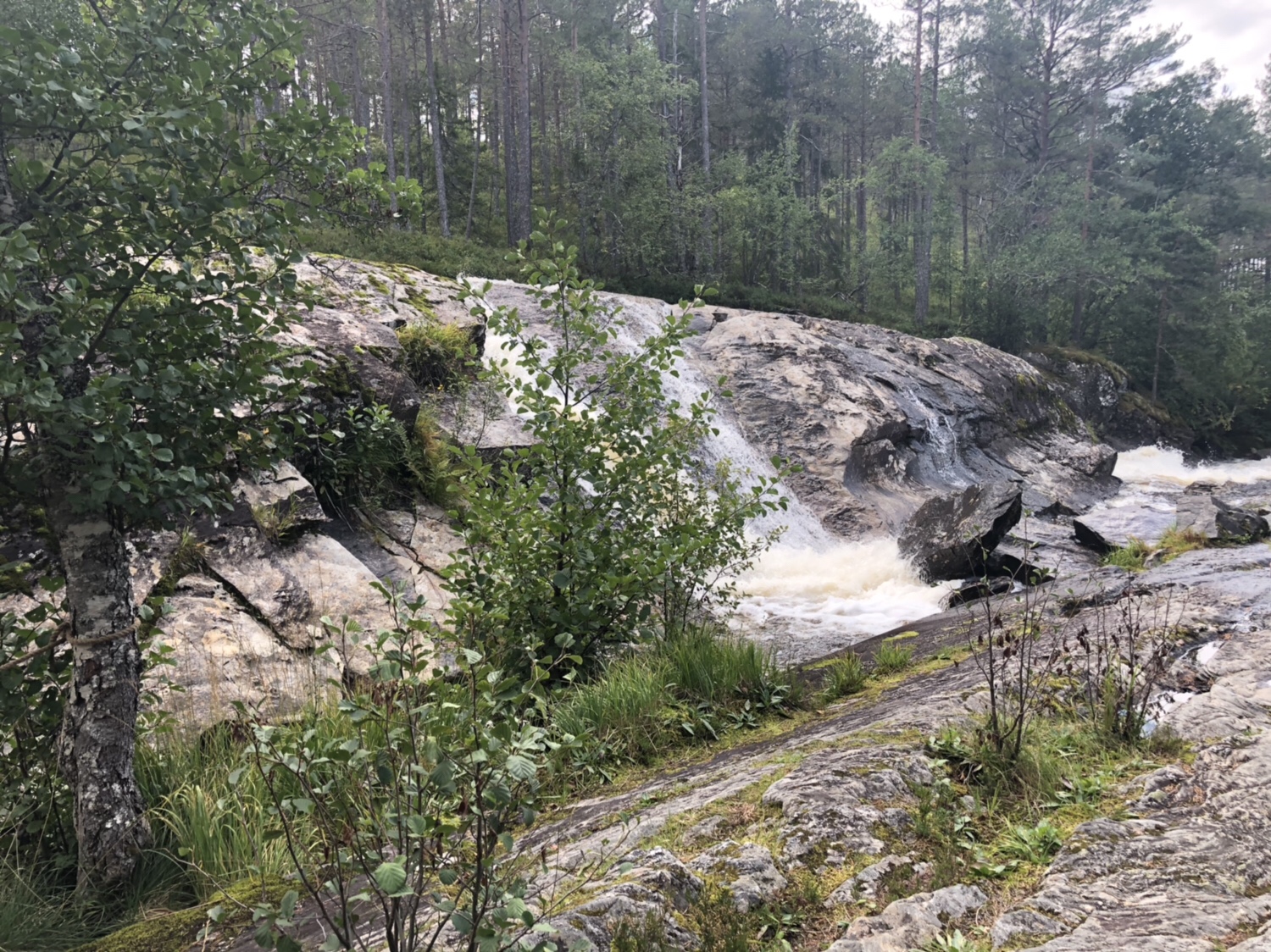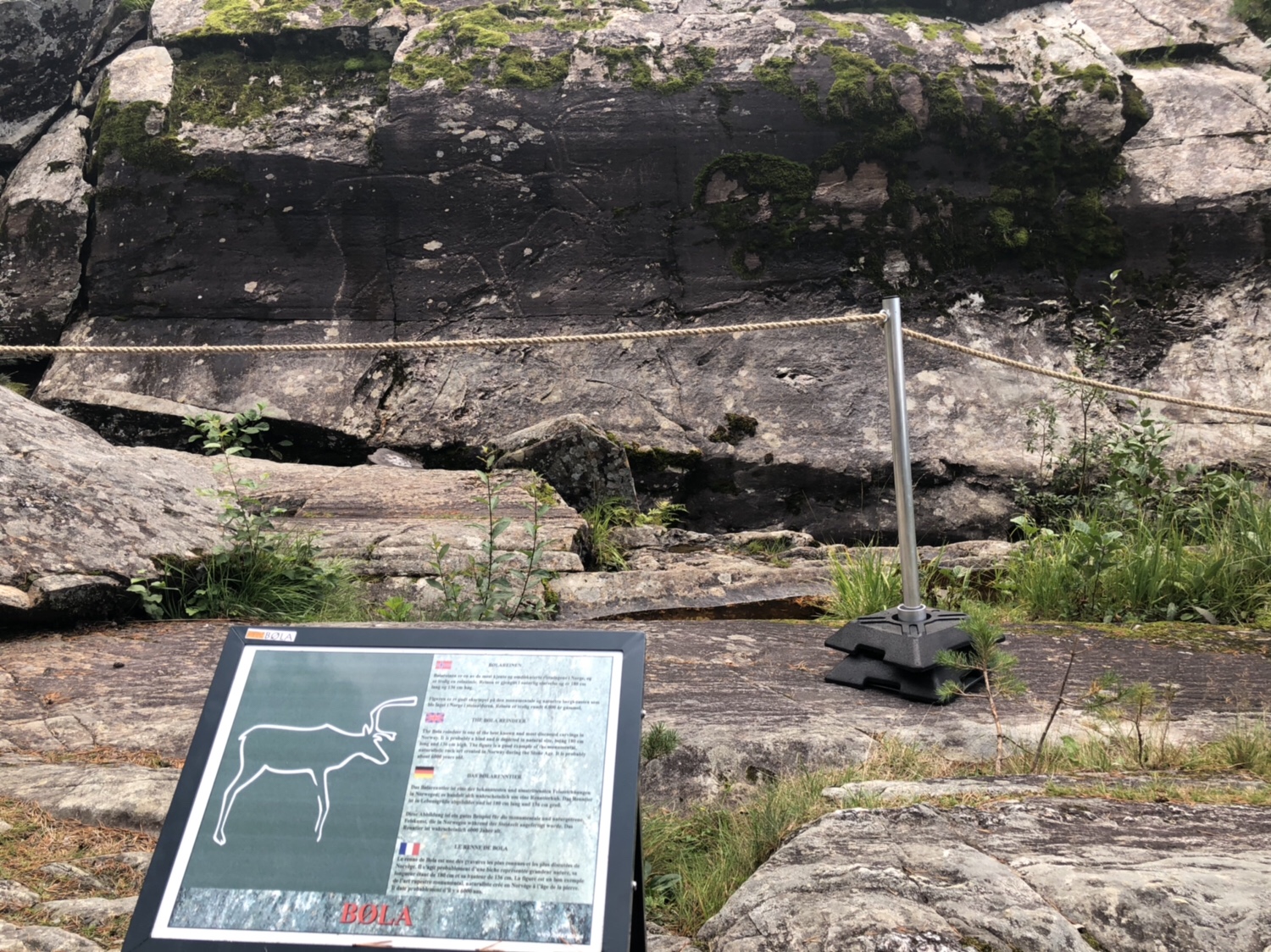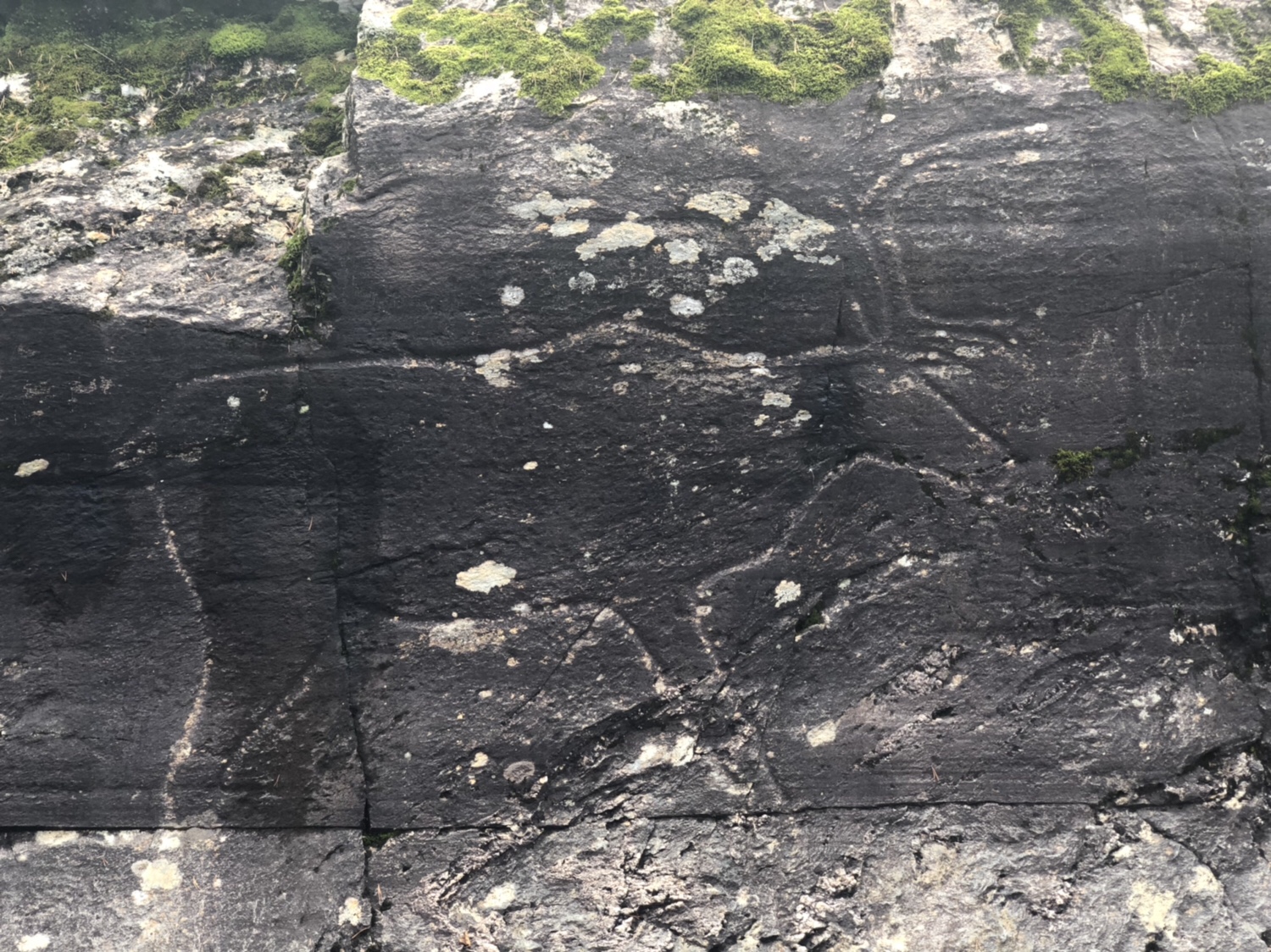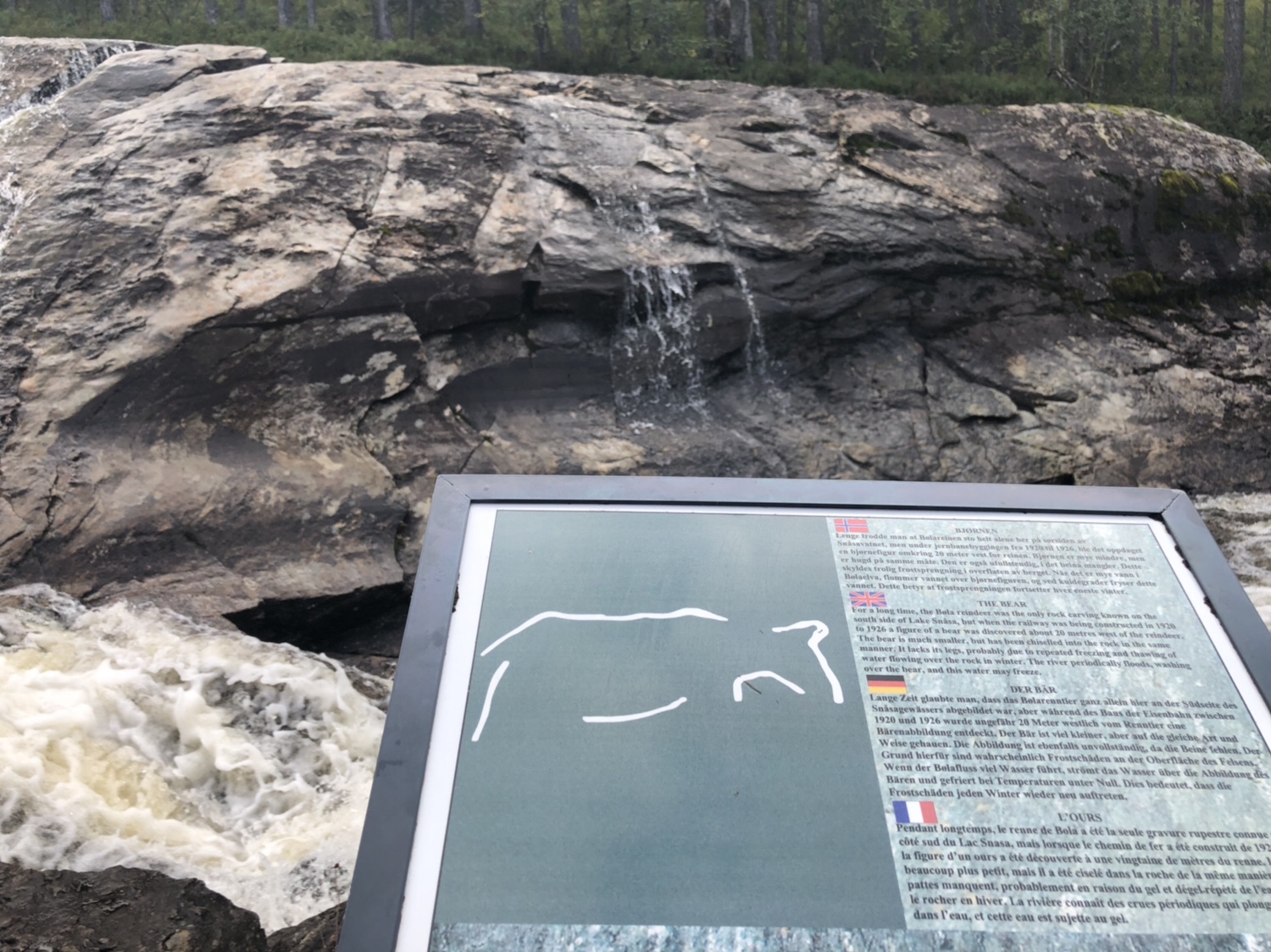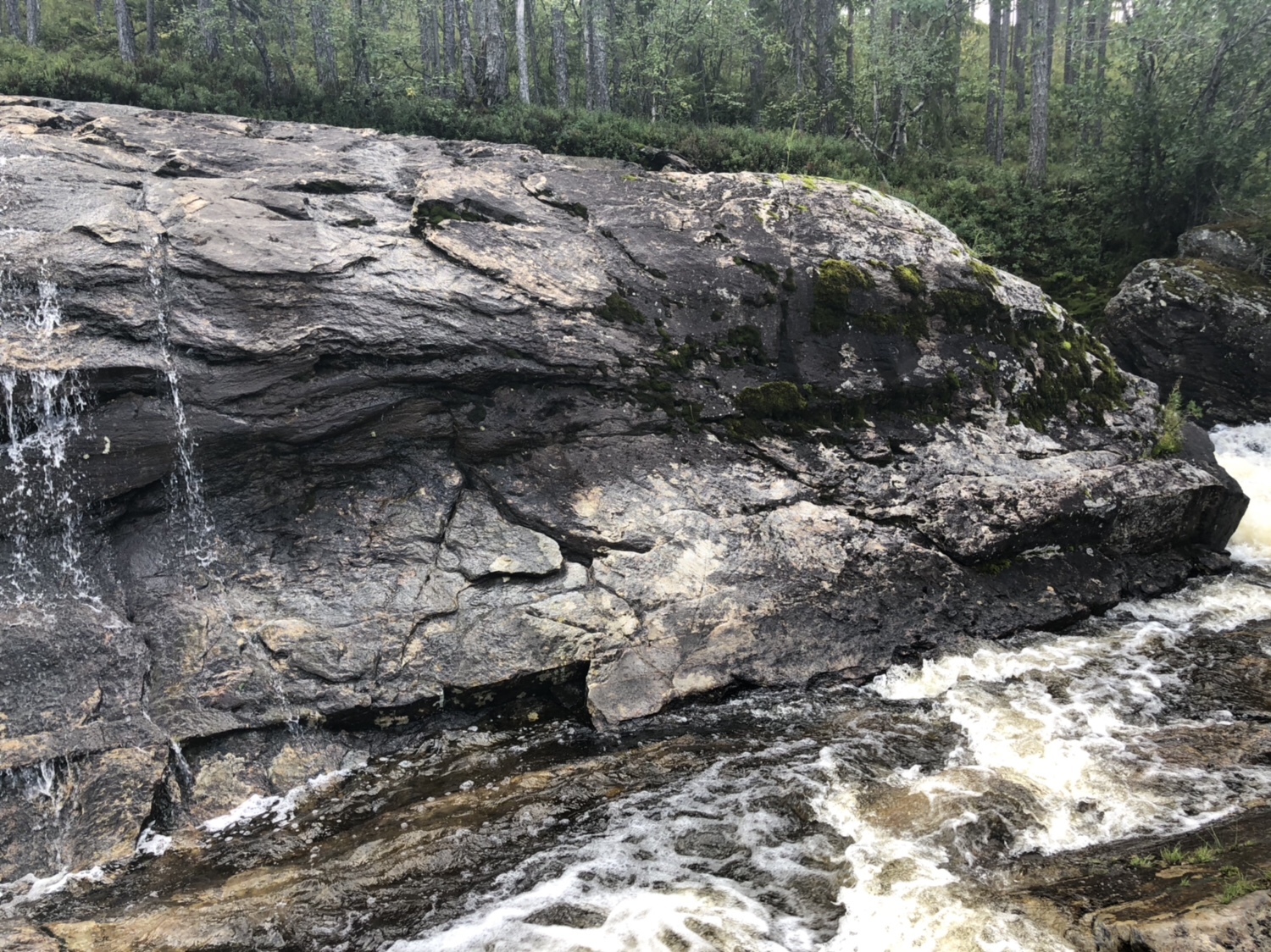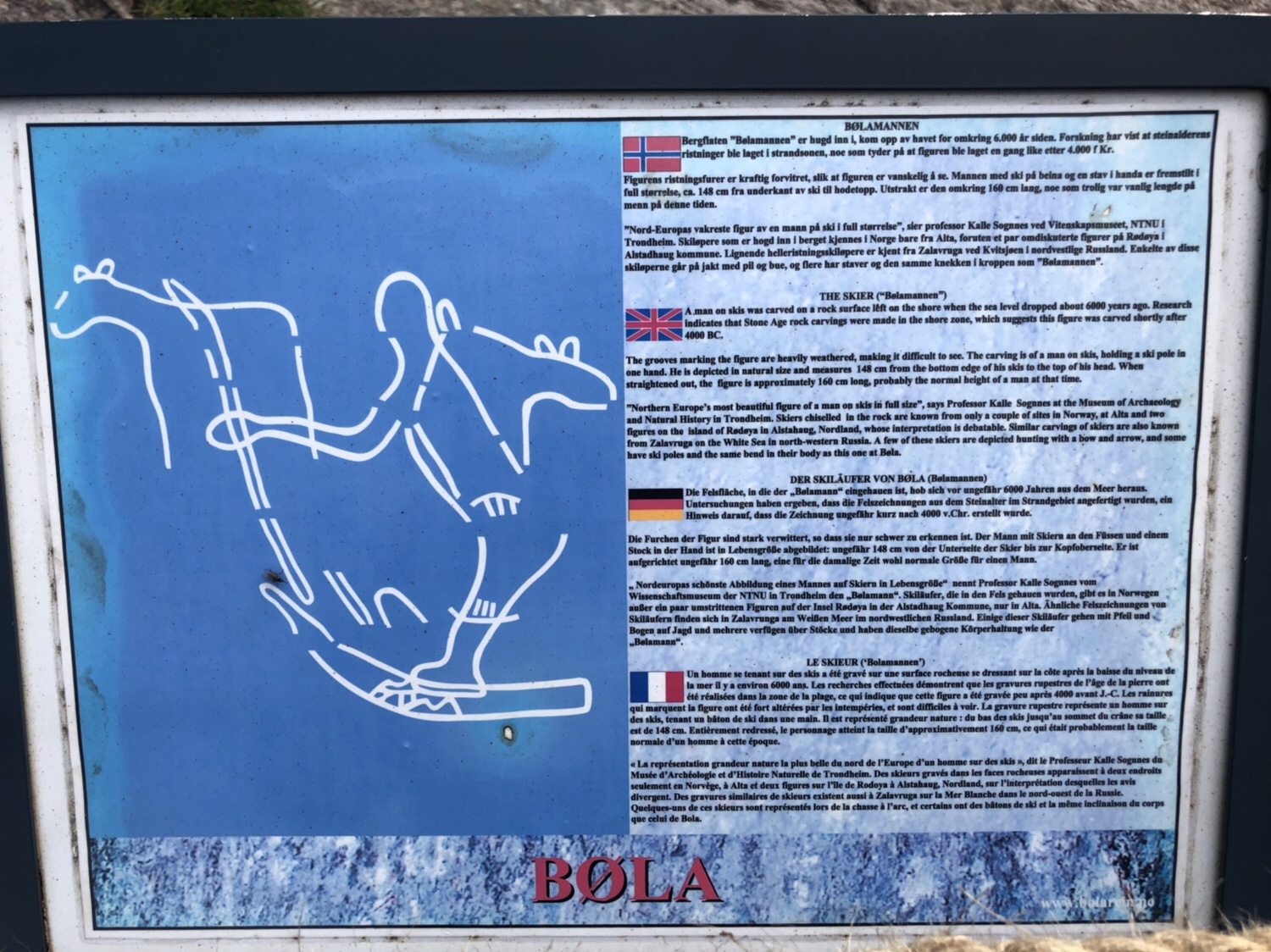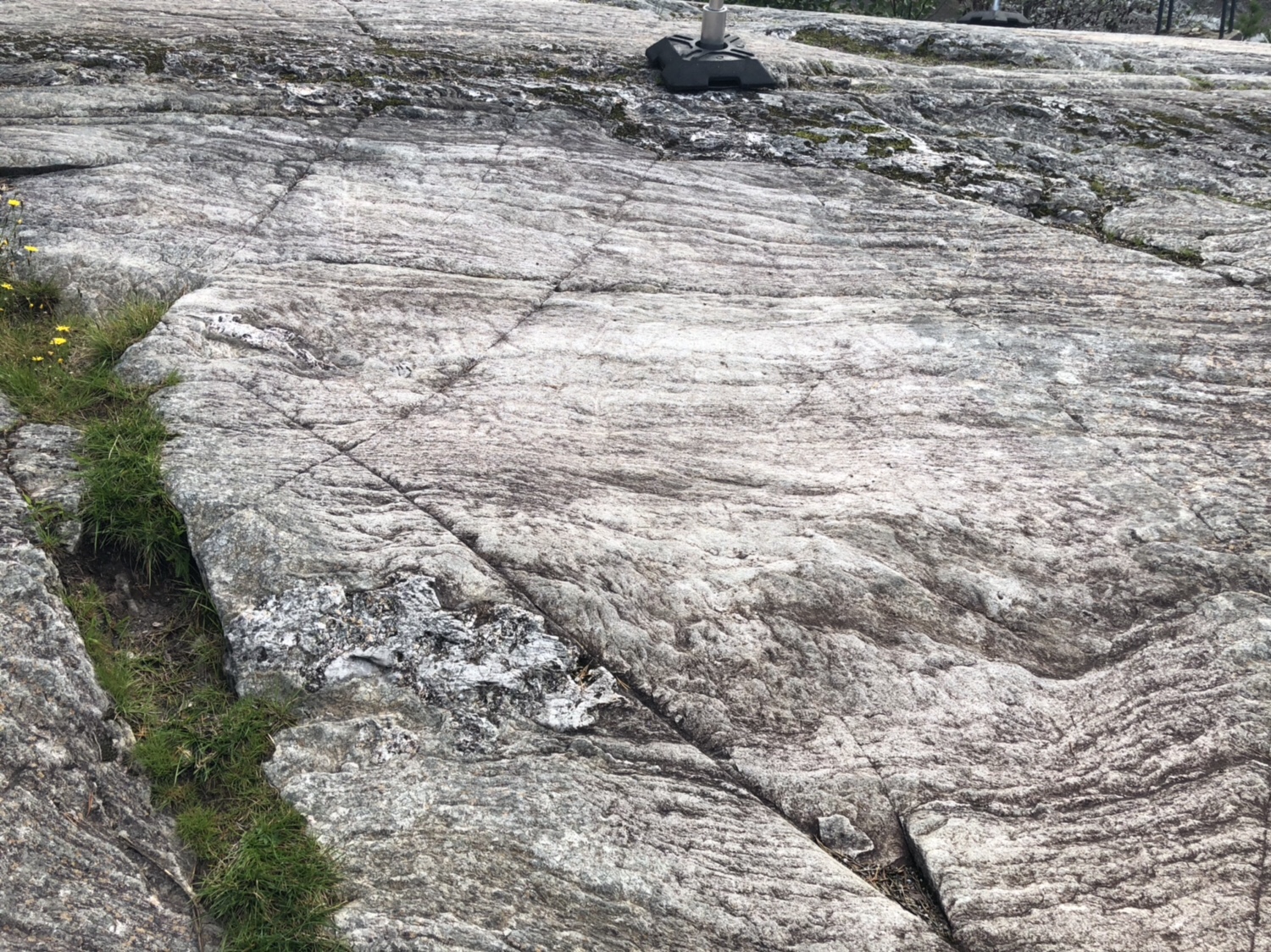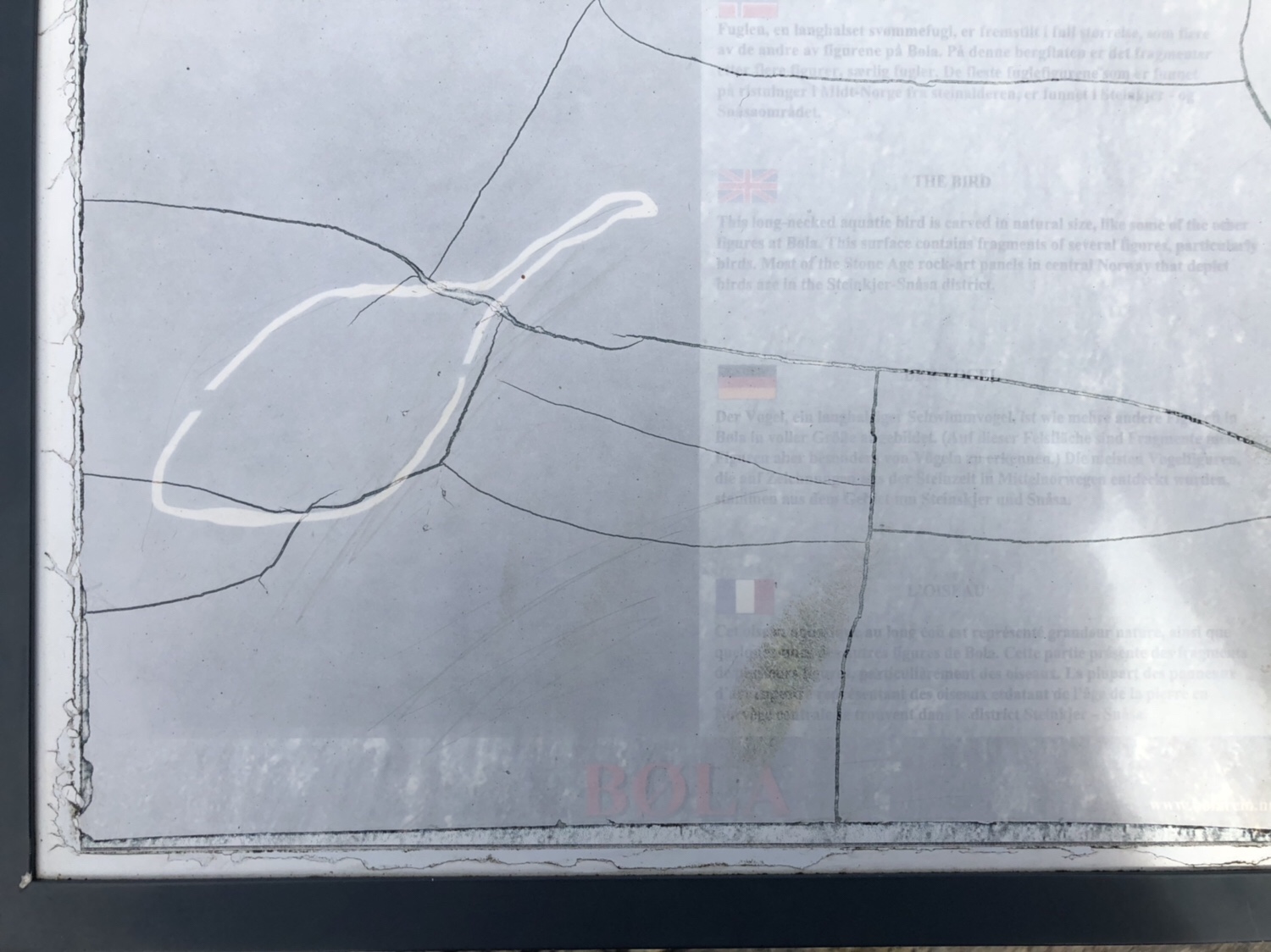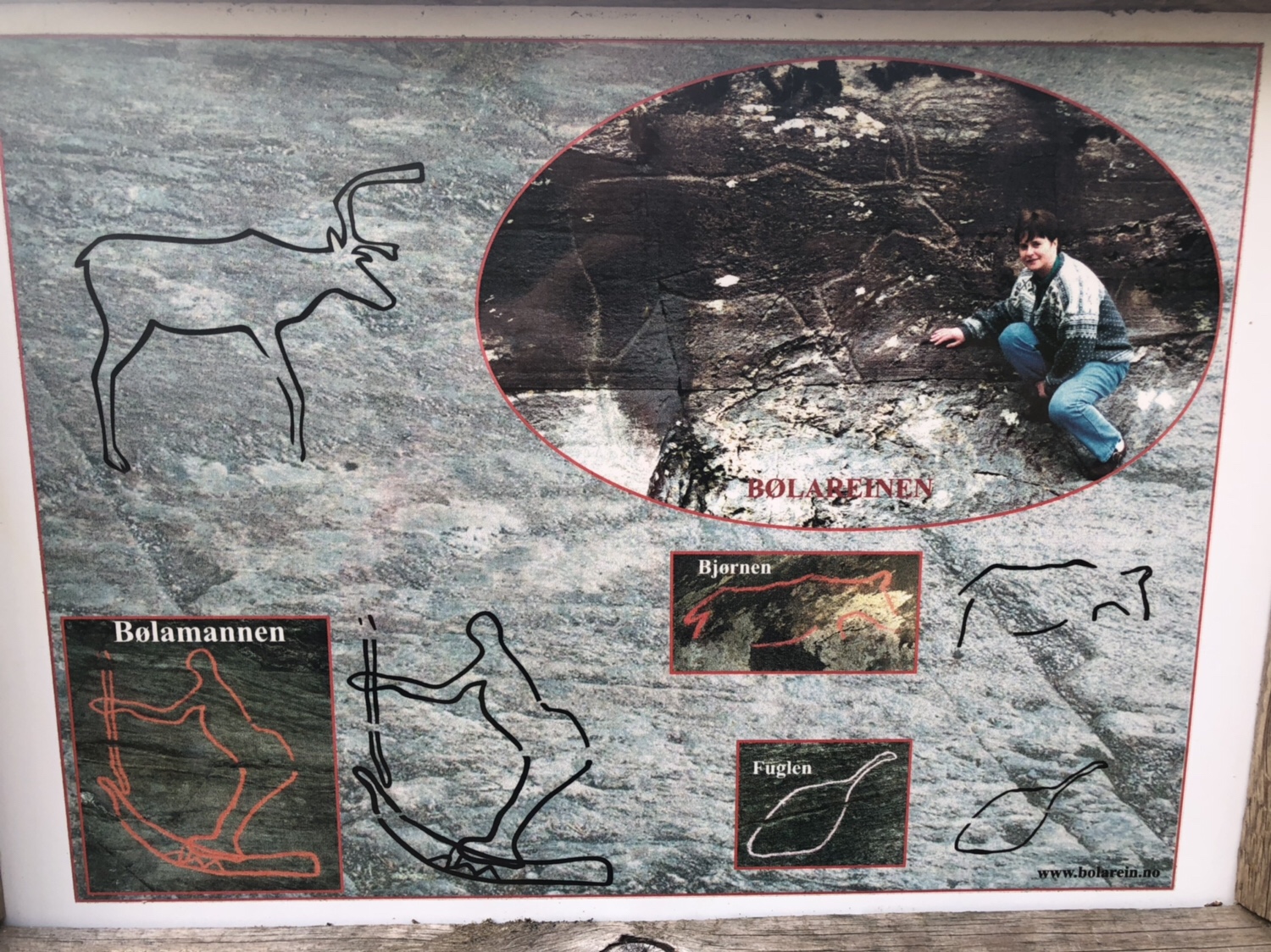 Suitably rested after 2 hours out of the saddle, the next 60km were a delightful ride in wonderful sunshine, over varied surfaces, interspersed with more cake and coffee. A totally different experience, for me at least, and a real joy despite the many hills.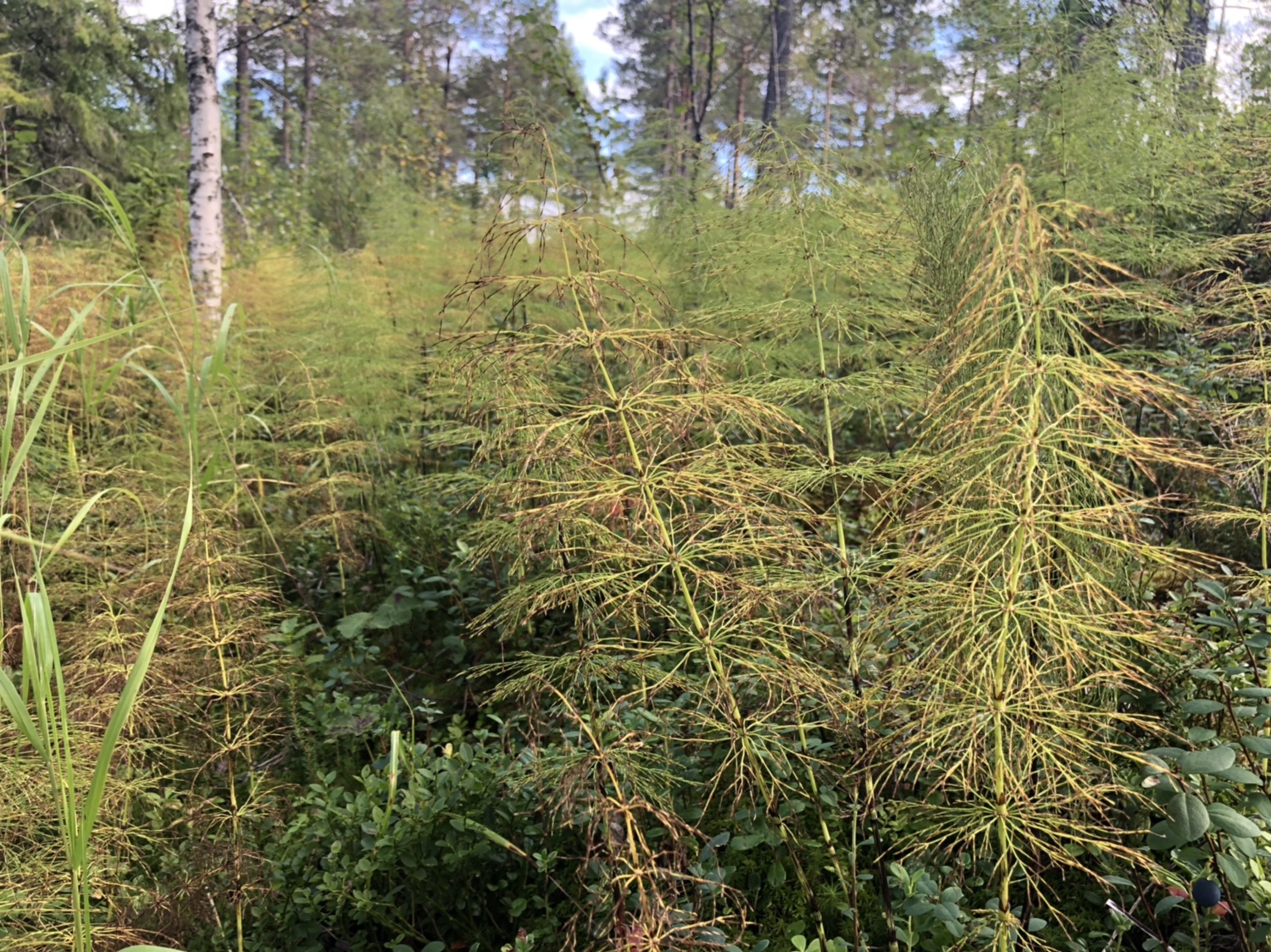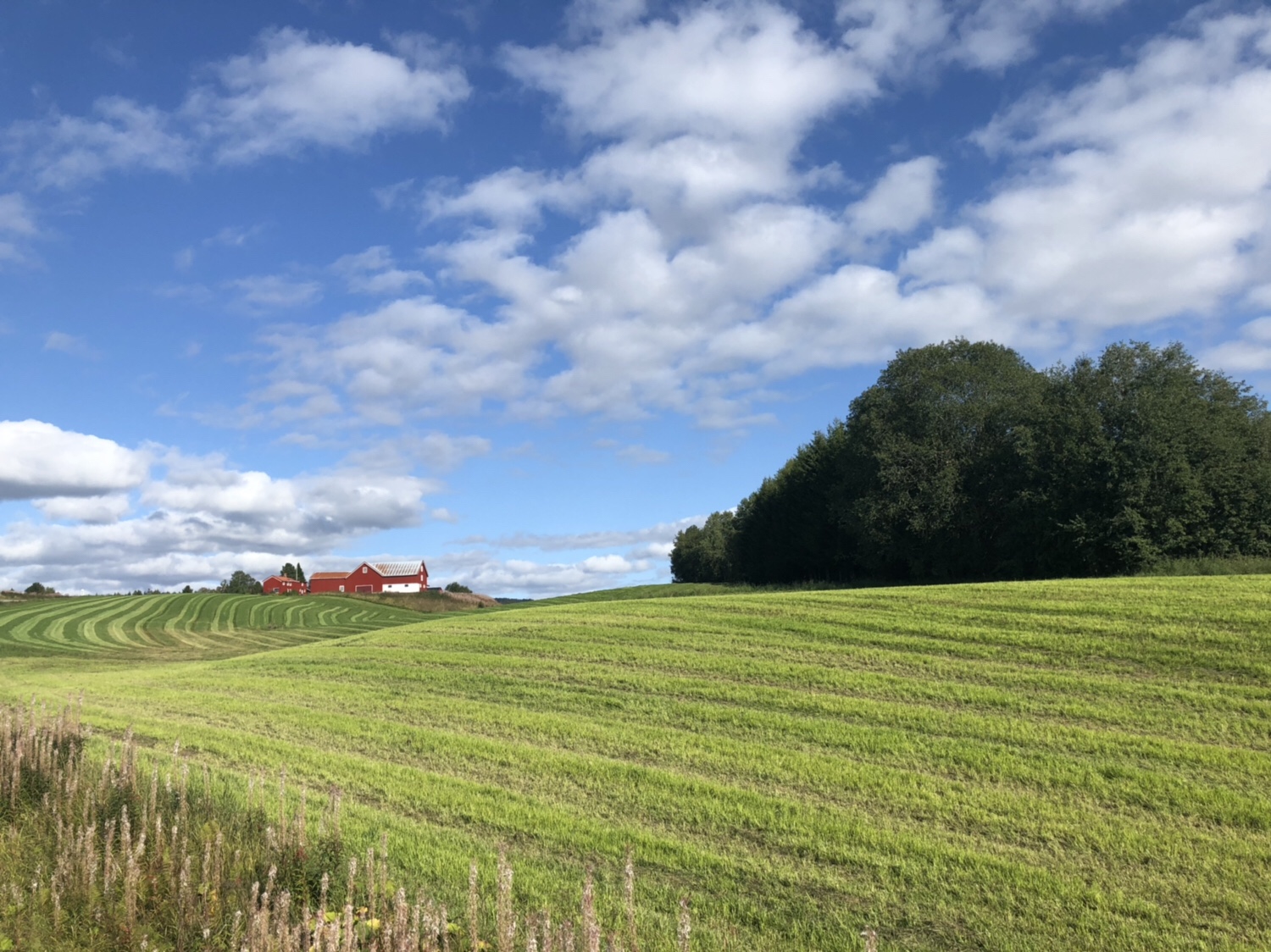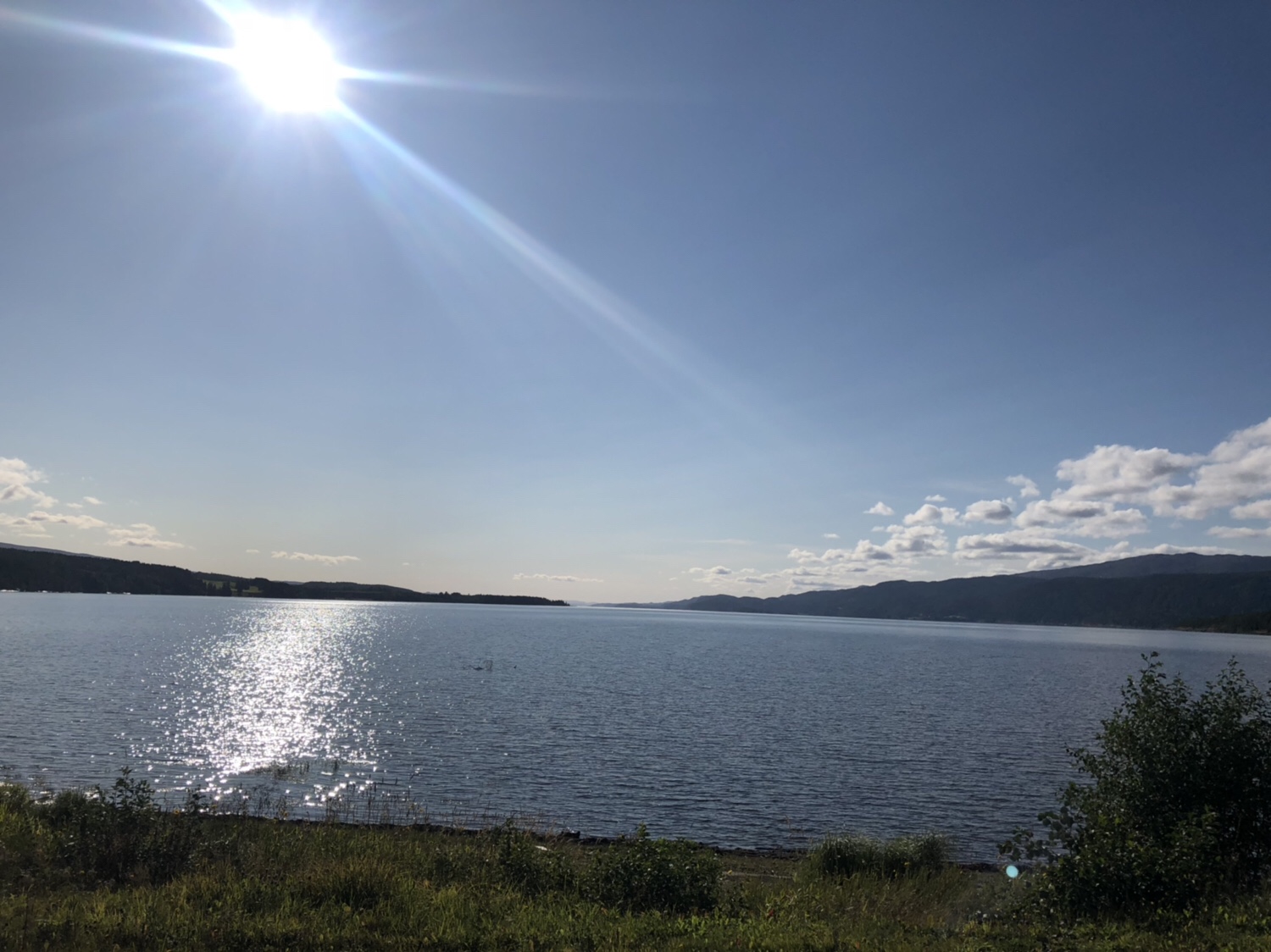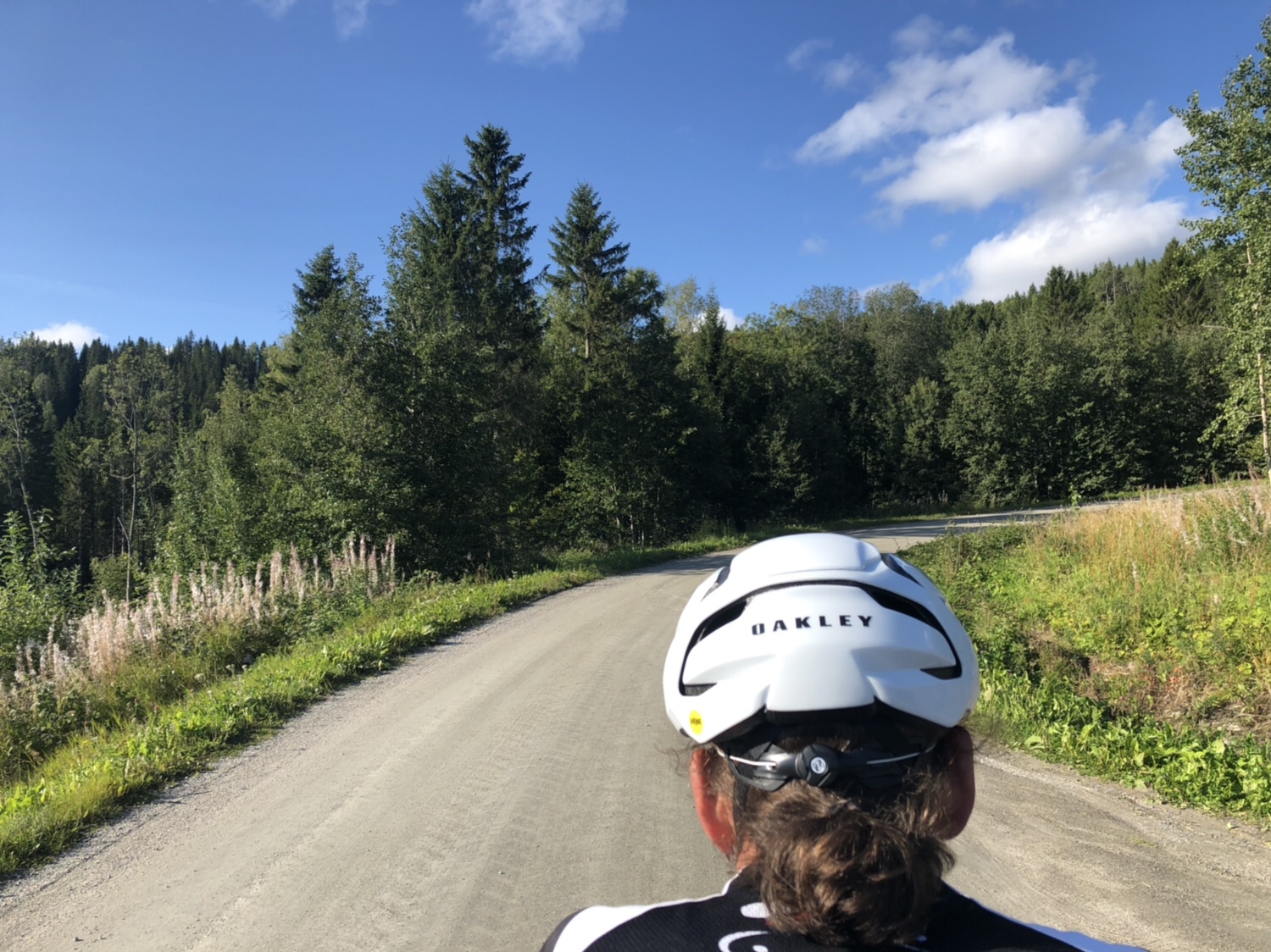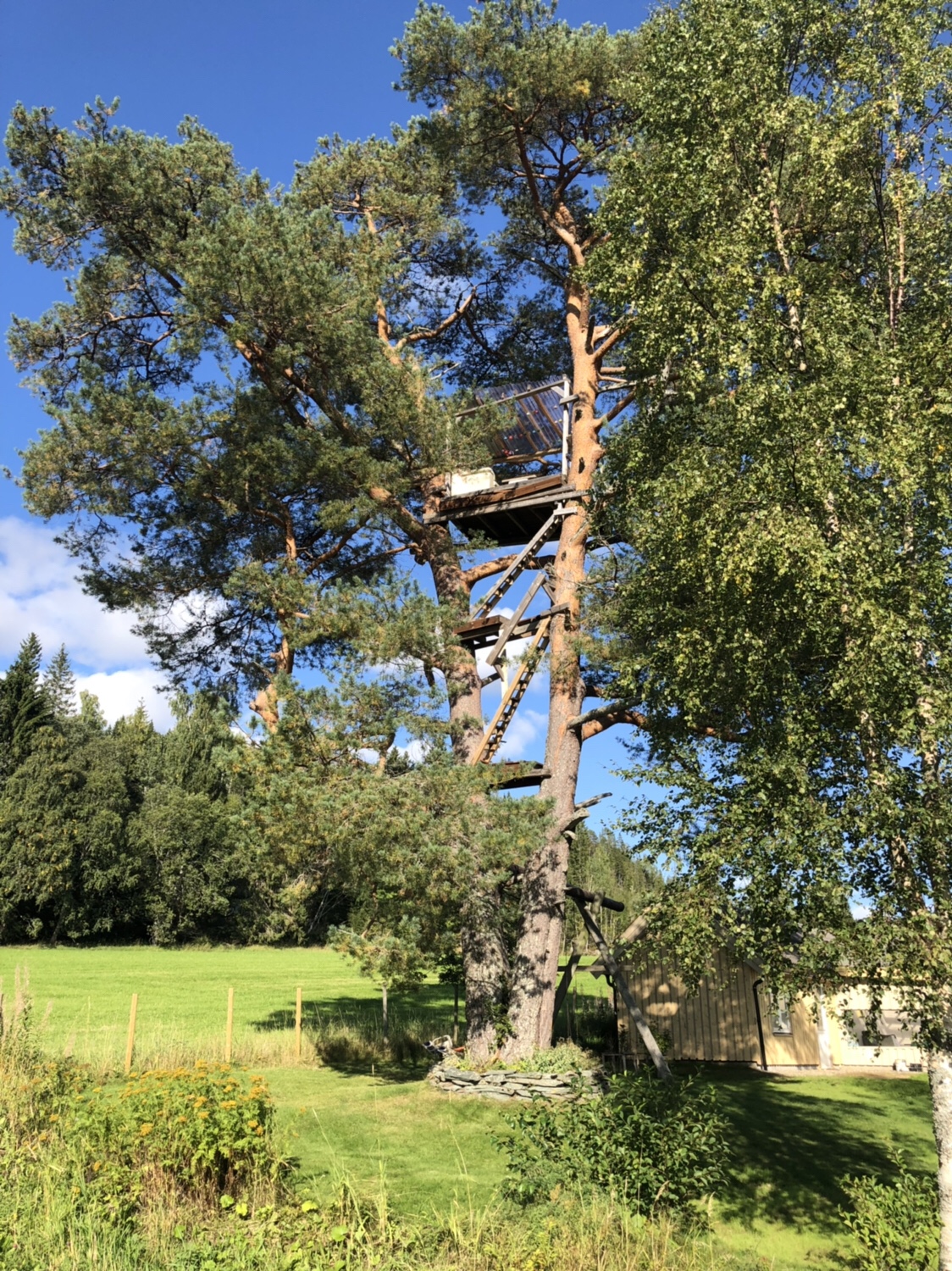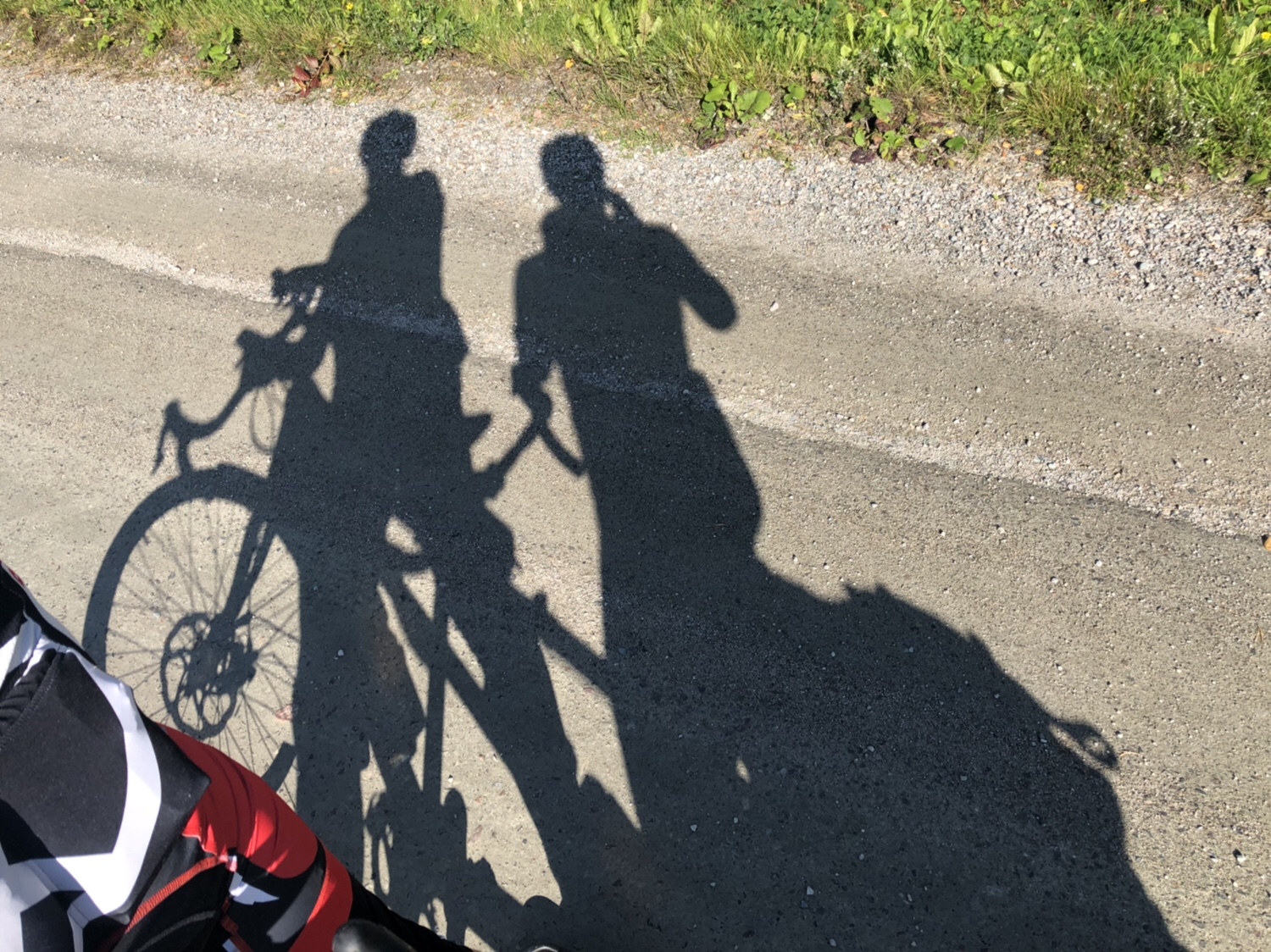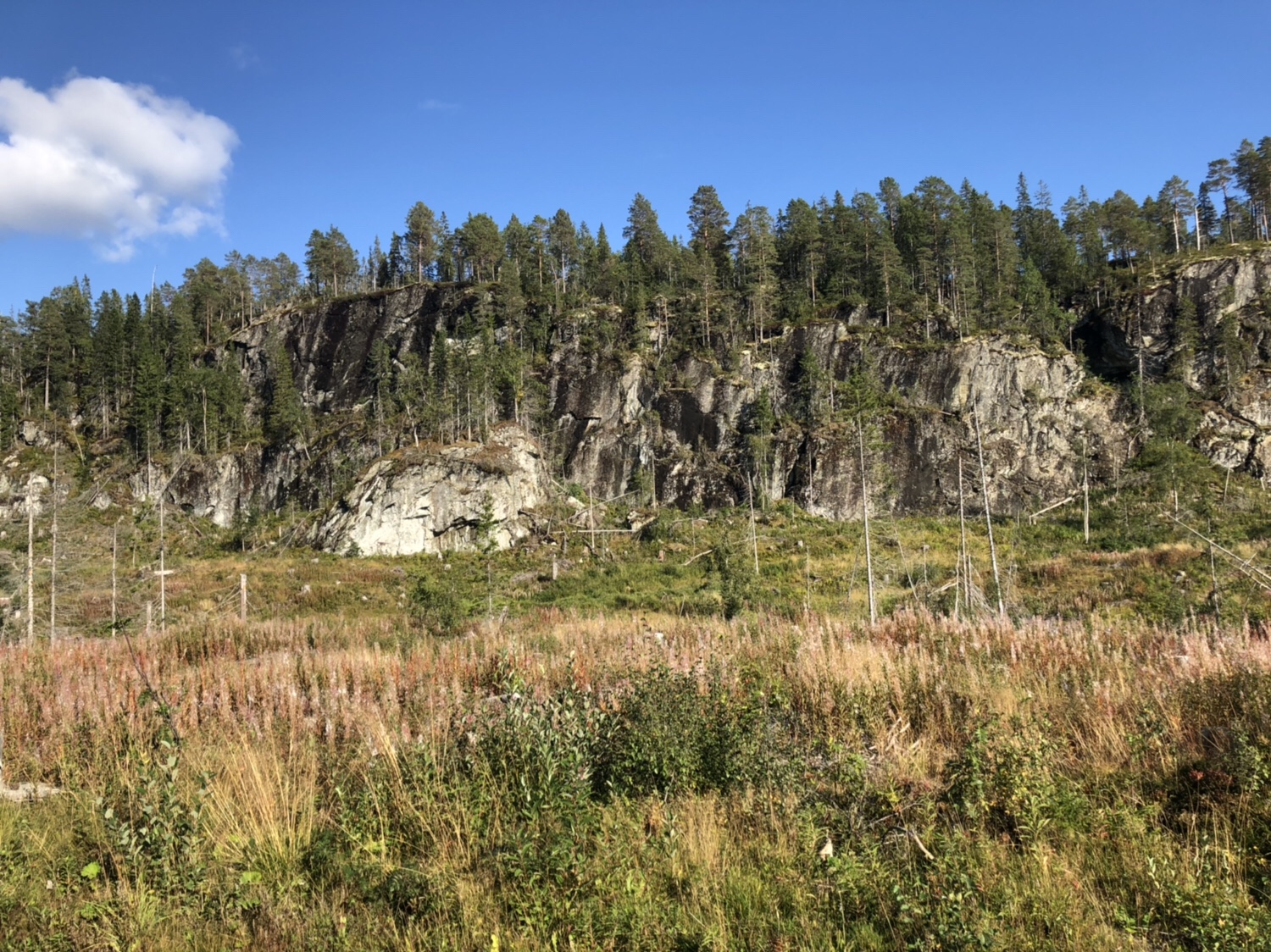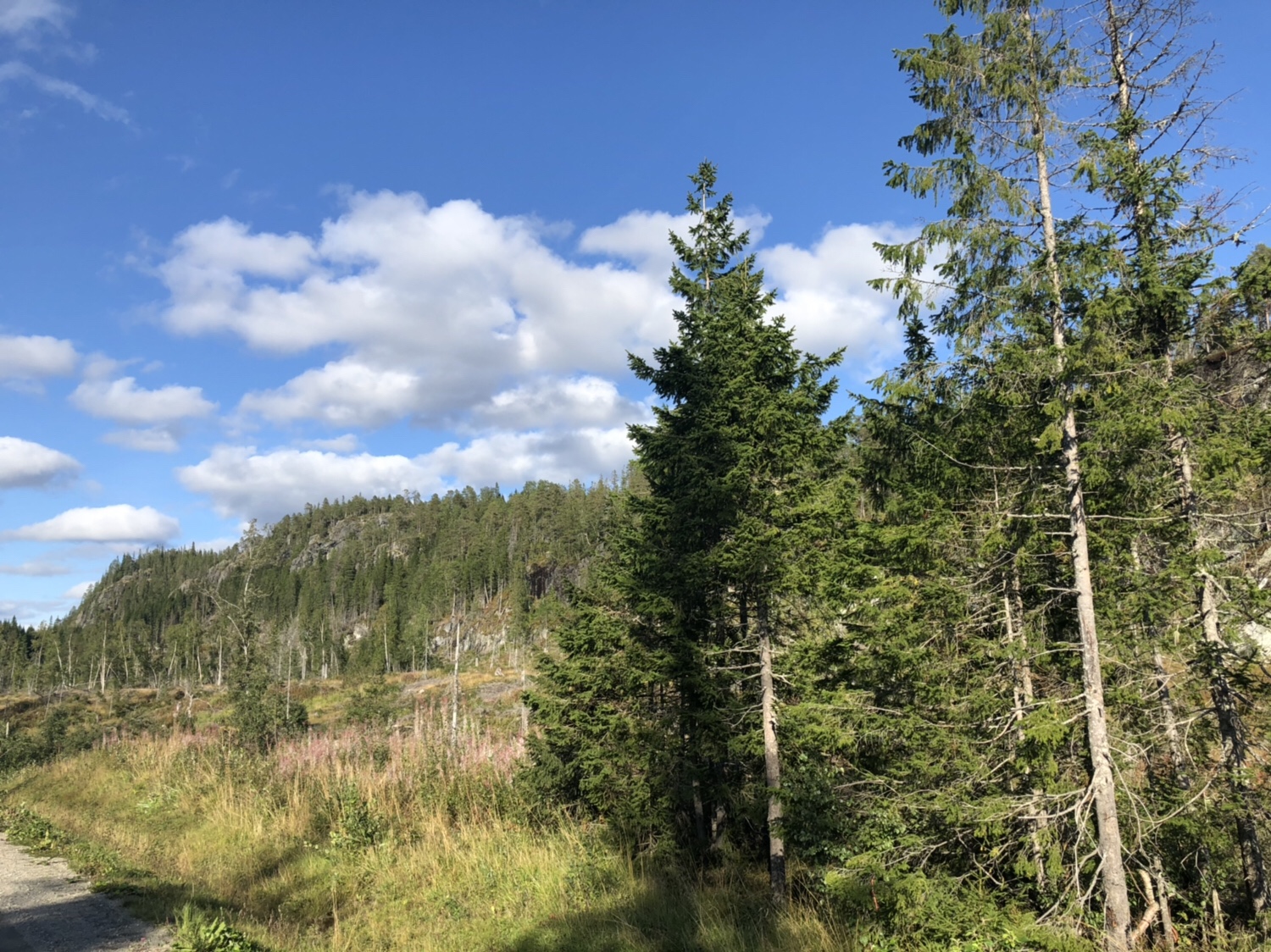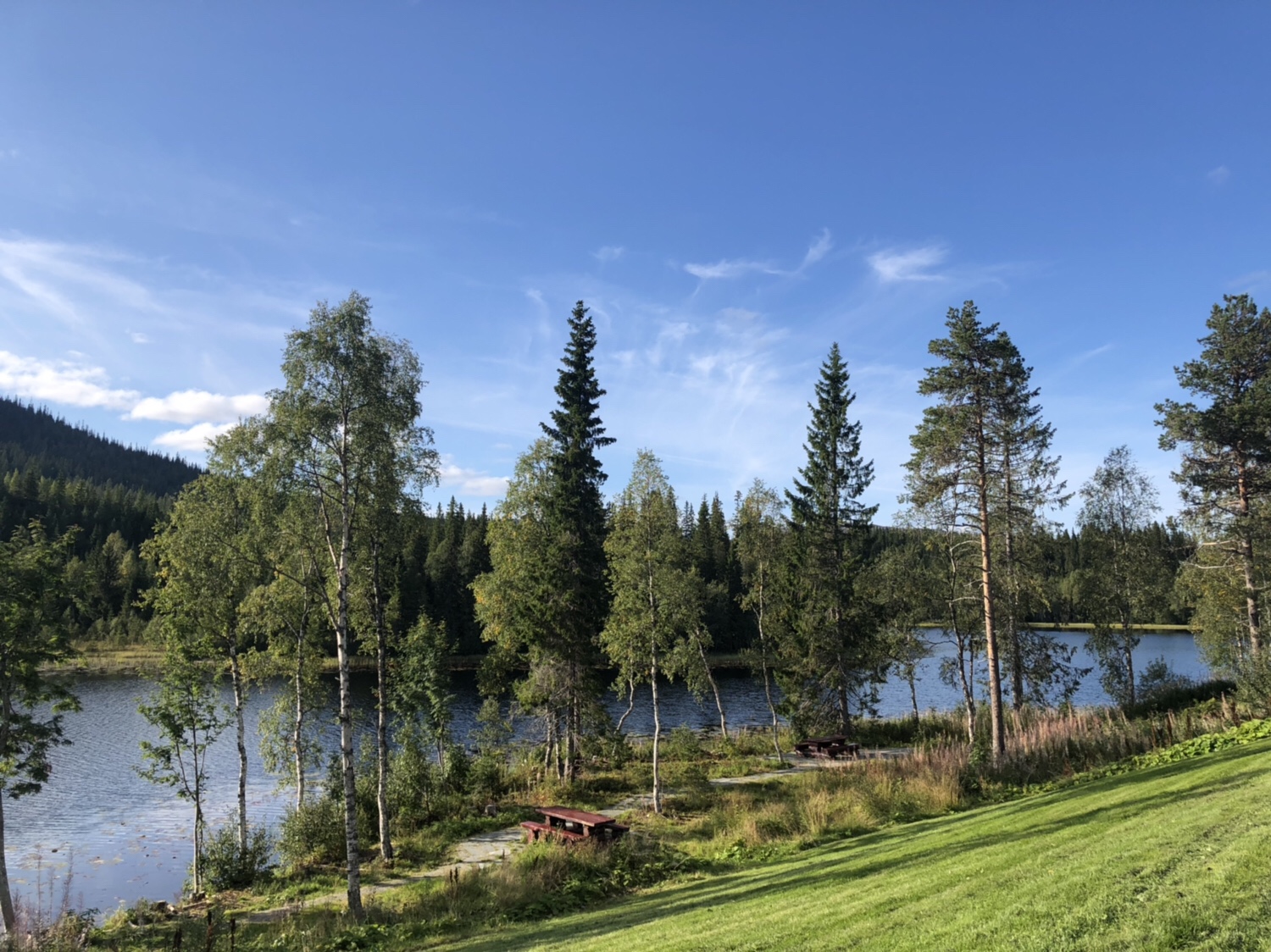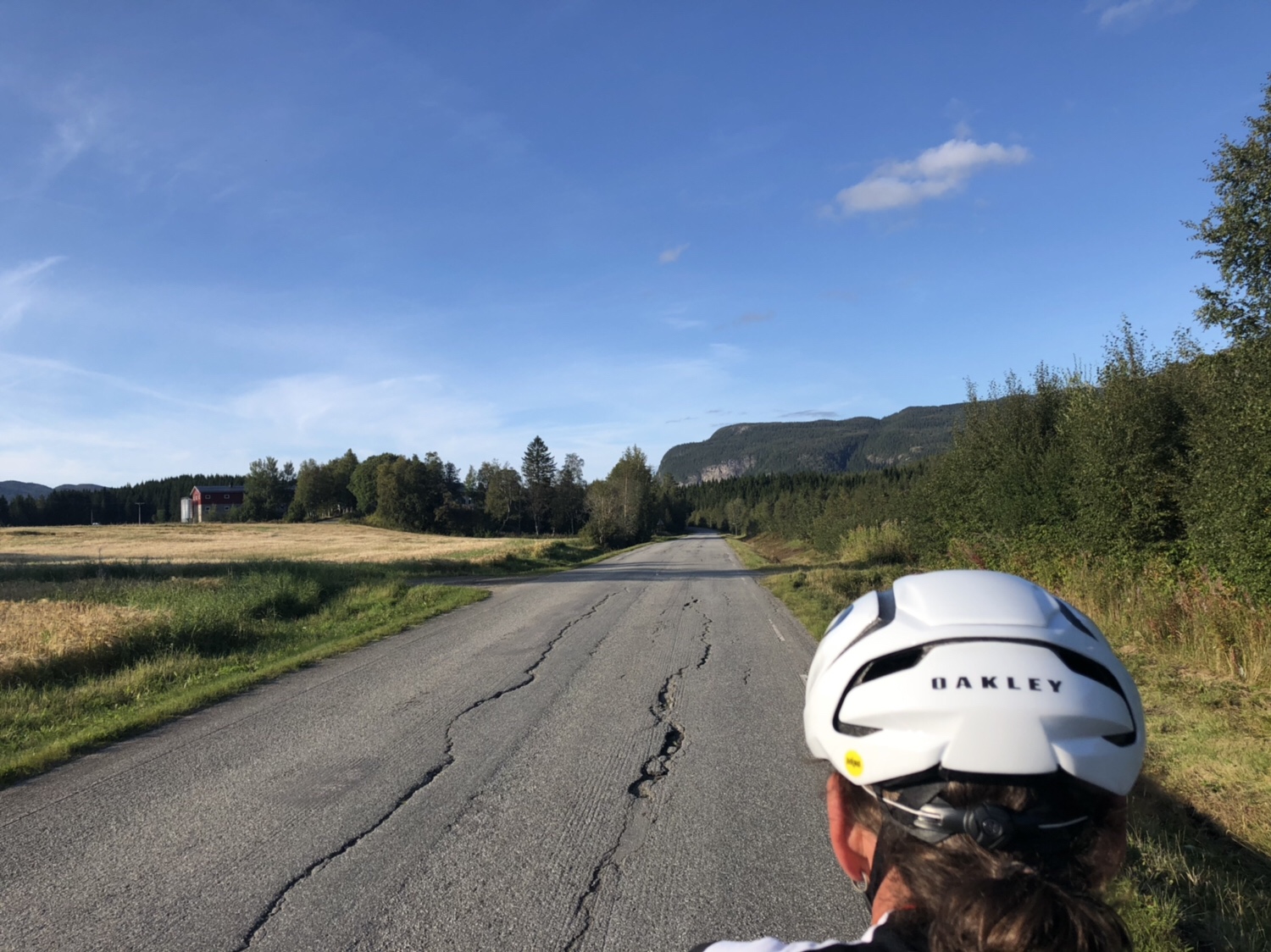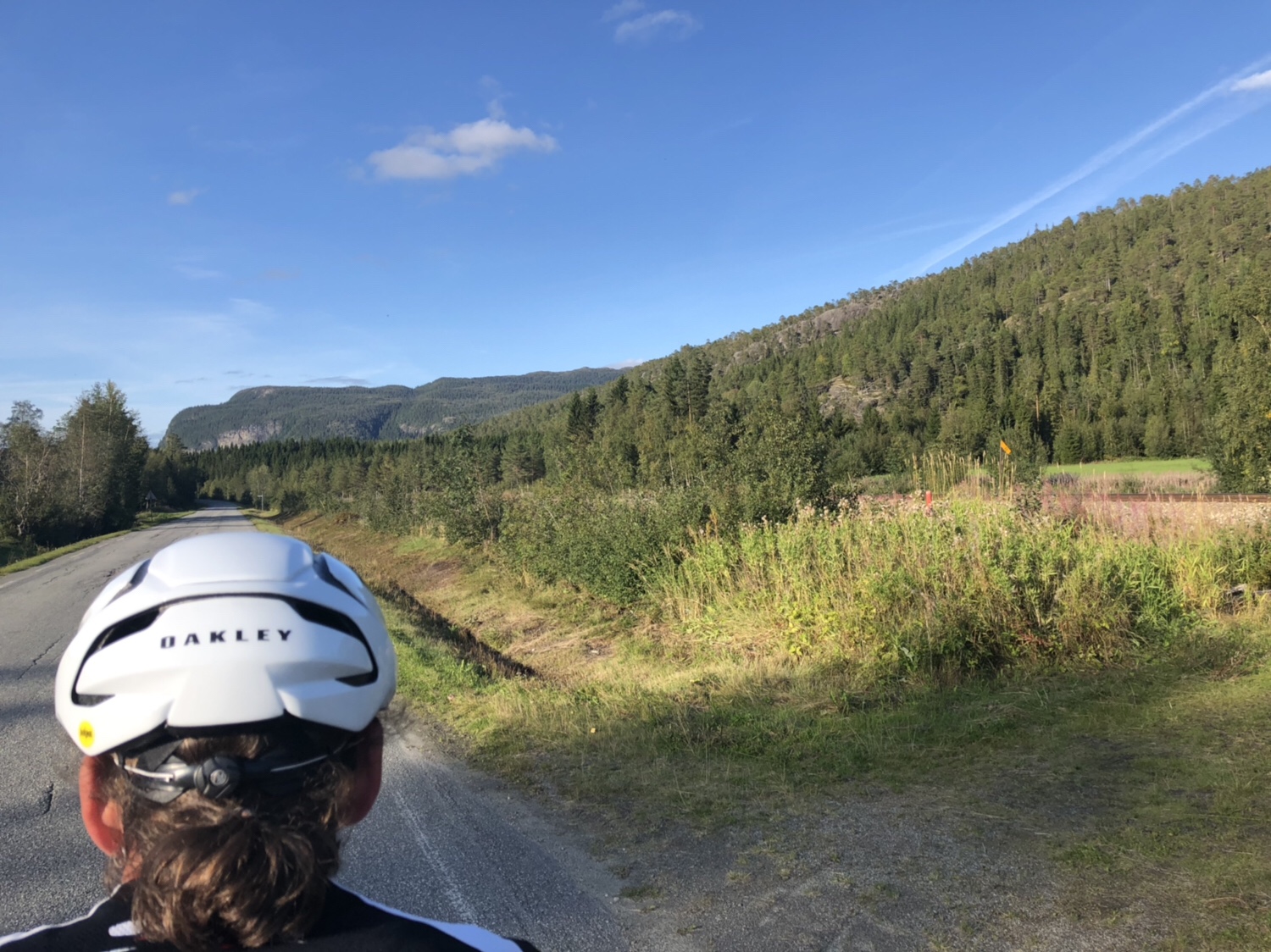 The Grong Gård gjestehus was a pleasant discovery, with a calm and suitably rural feel, despite being very close to the busy E6.
Unfortunately, this was now the end of the season and there was no dinner on offer. We made do with our packed sandwiches from the morning, and the blow was softened by a couple of cans of beer from the hotel bar.
Showered, fed and in bed by half past seven was a new record on our journey – perfect for a bit of blogging, a FaceTime call home, and the chance to actually read a few lines and listen to more than a couple of minutes of audiobook before nodding off.