I'm still feeling kind, so won't mention the hotel breakfast in Støren.
Instead, I will say it was a nice, warm late summer's day, and we set off "short-short" and even stopped to take off our vests (well, t-shirts) from underneath our jerseys!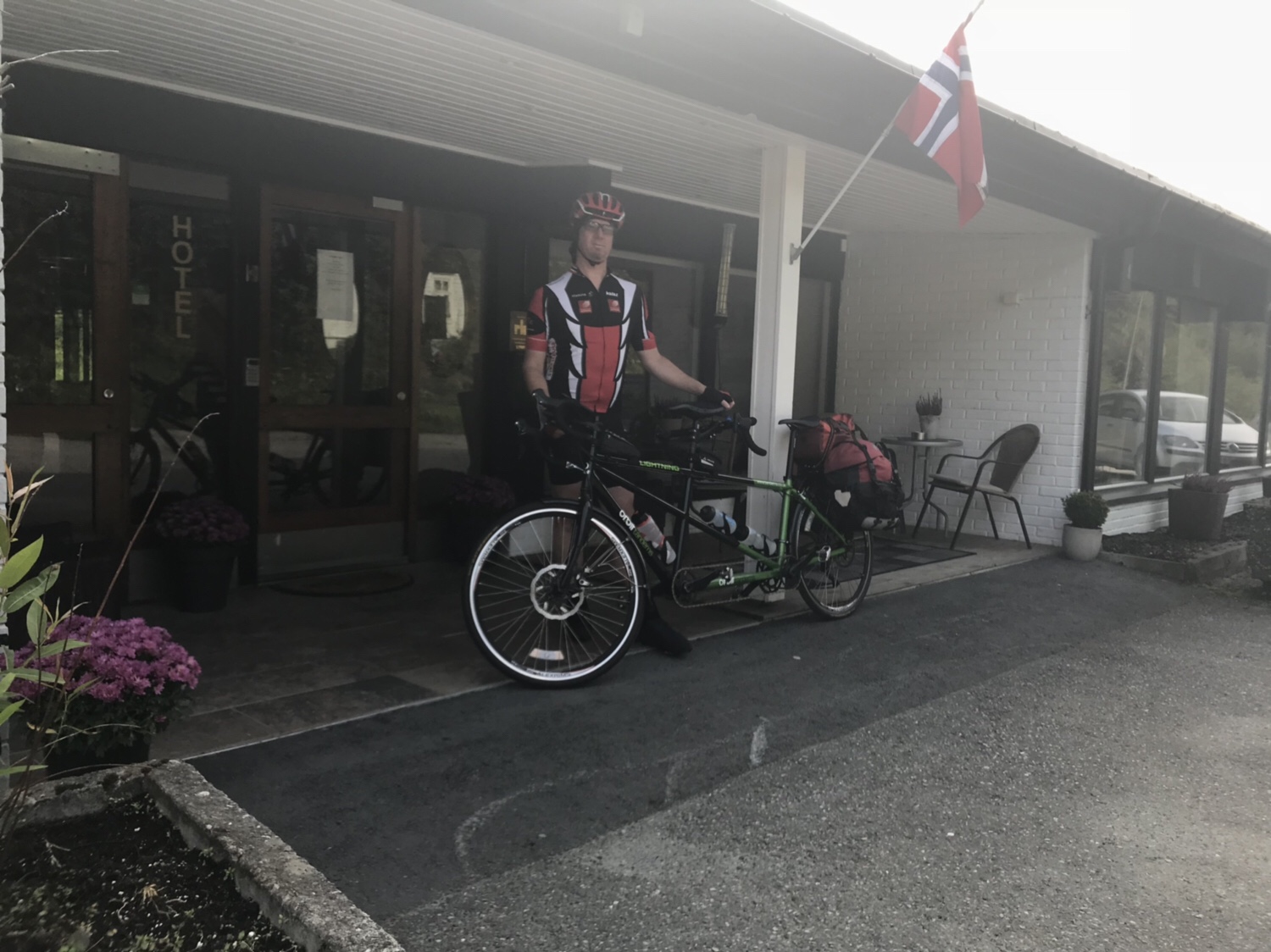 We decided to take it really leisurely and happily accepted the offer of cycle paths for long stretches of the journey, instead of hammering it down the road like on the previous day.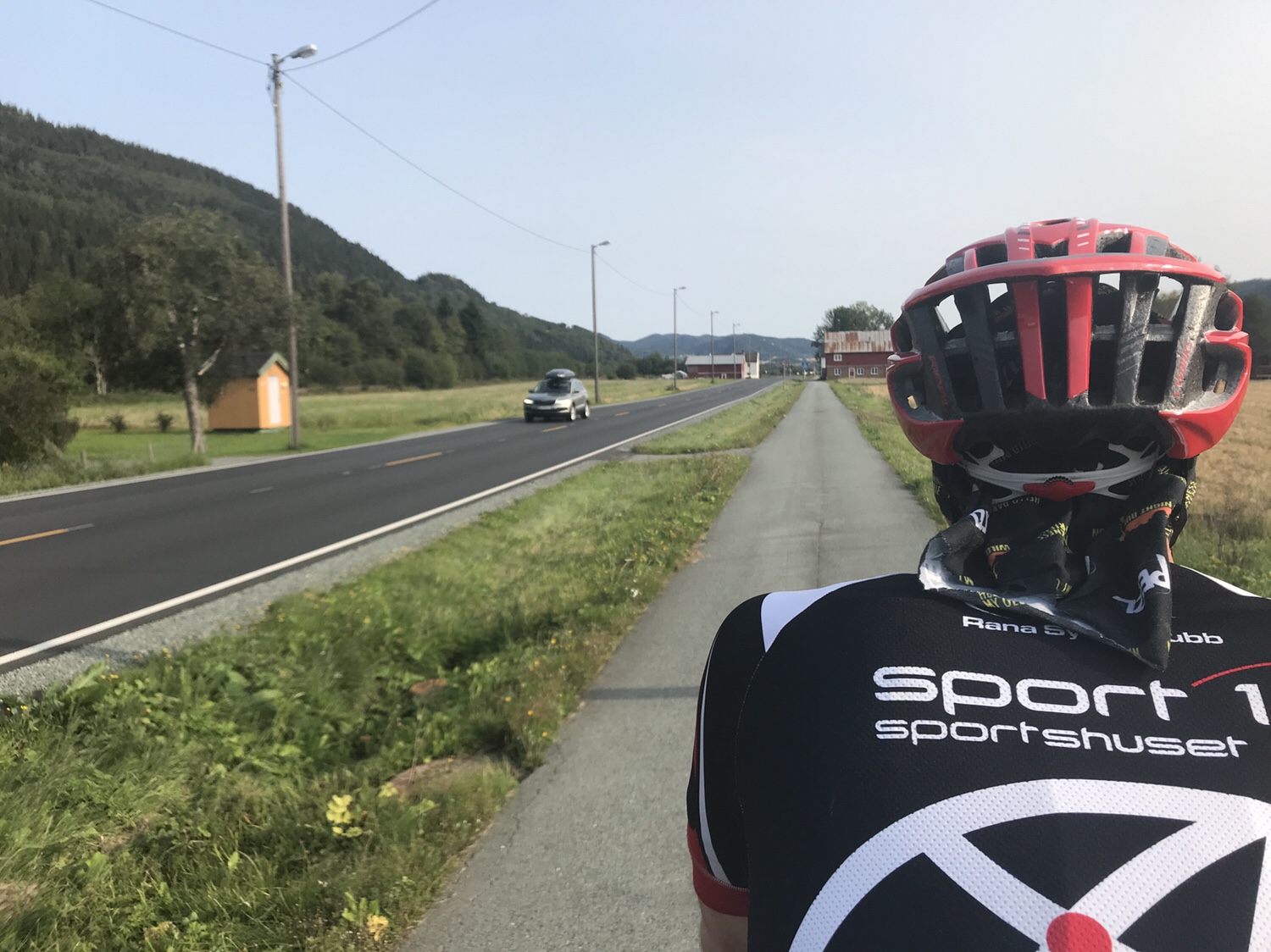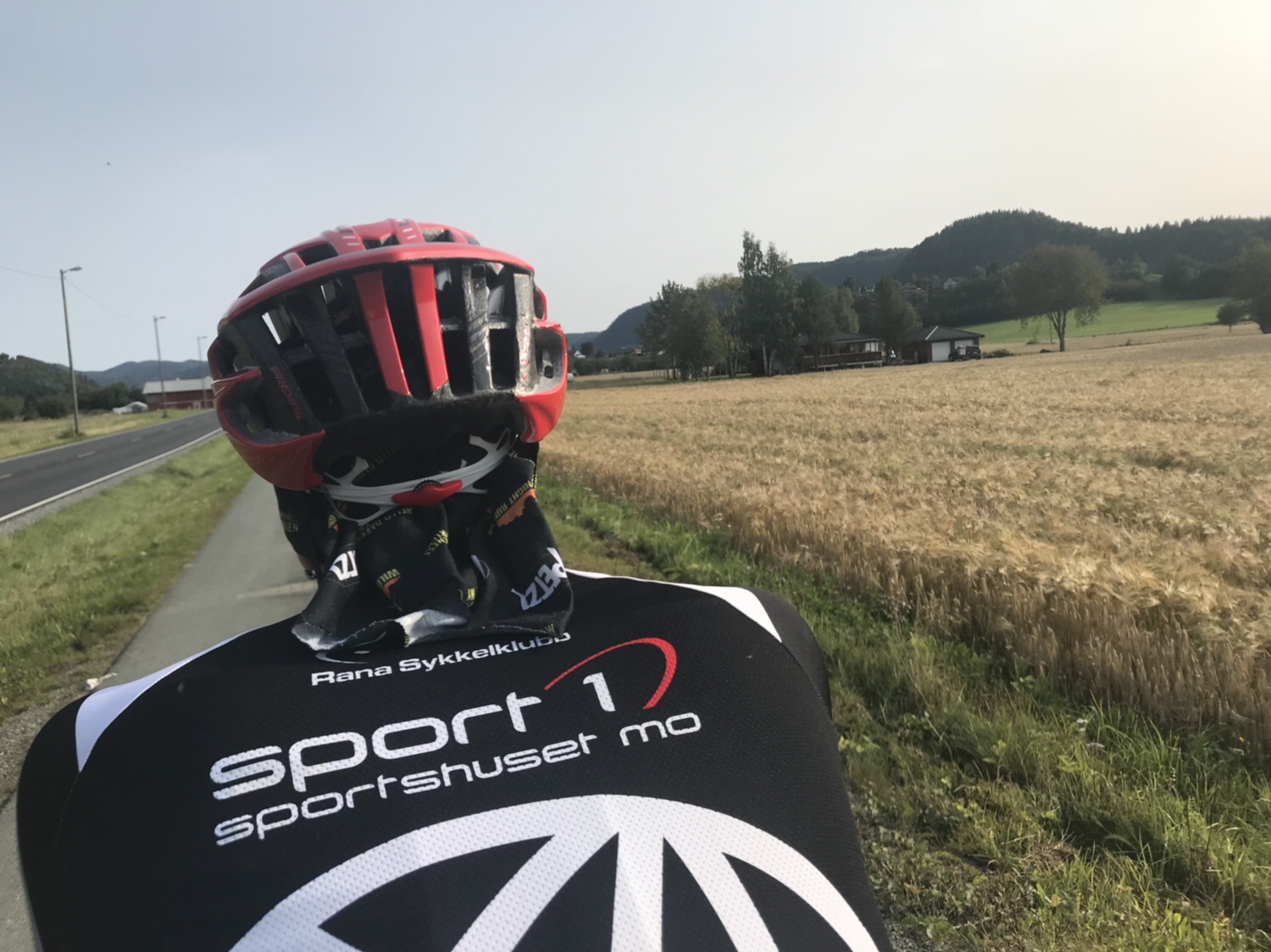 We made it to Trondheim for about midday, but had our first serious bike mishap of the tour – a broken spoke, luckily only 4 km before the end of the ride.
We spent the afternoon visiting a number of bike shops, getting the spike fixed in this first example of an old-fashioned backyard shop. We got prompt help, but the price tag did sting a little. The yard (and the workshop) reminded Andreas and me a little of the bike store where we worked as students: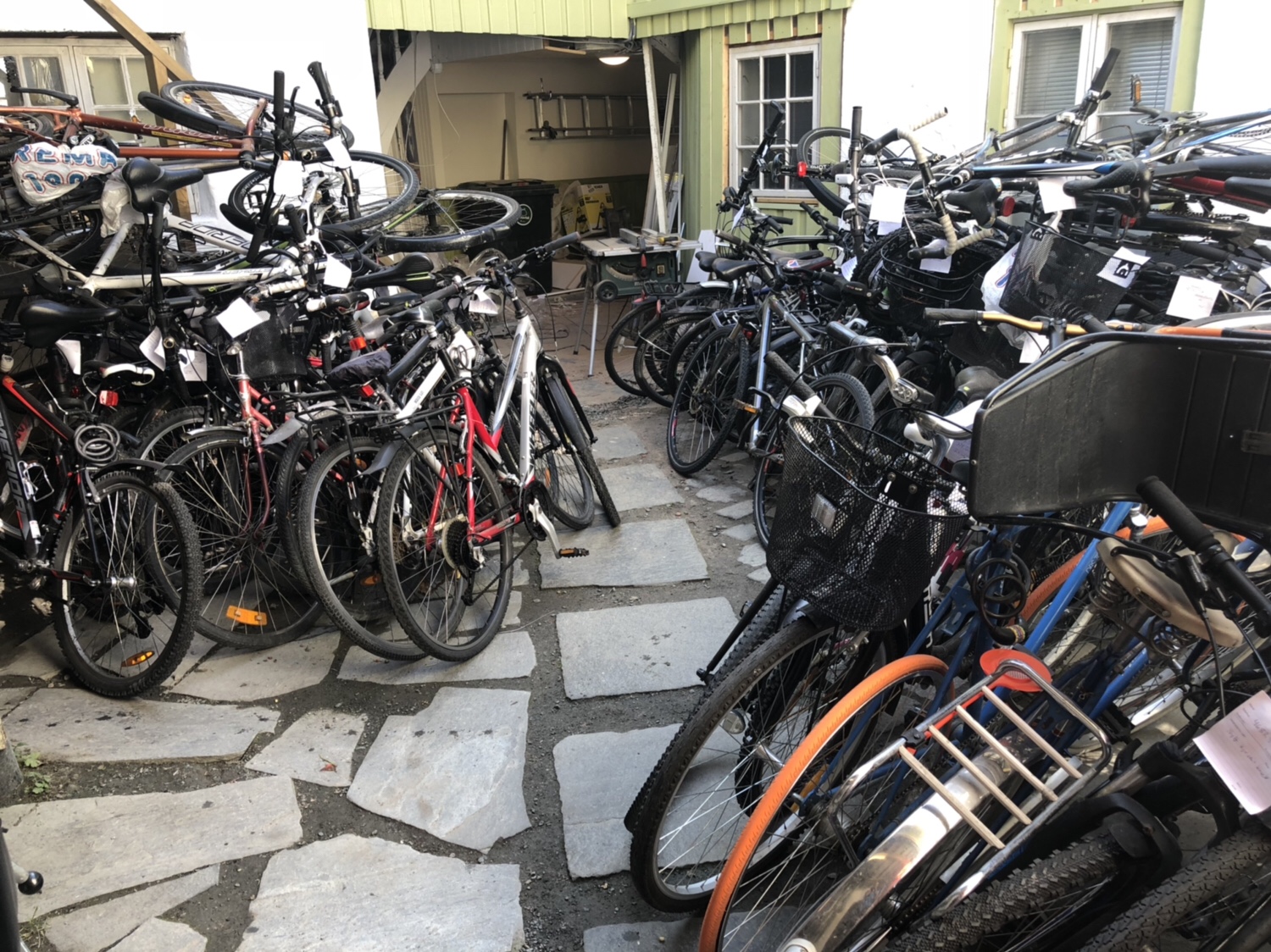 Apart from bike shops – hang on, here a few more pics from two of the other shops, for variety: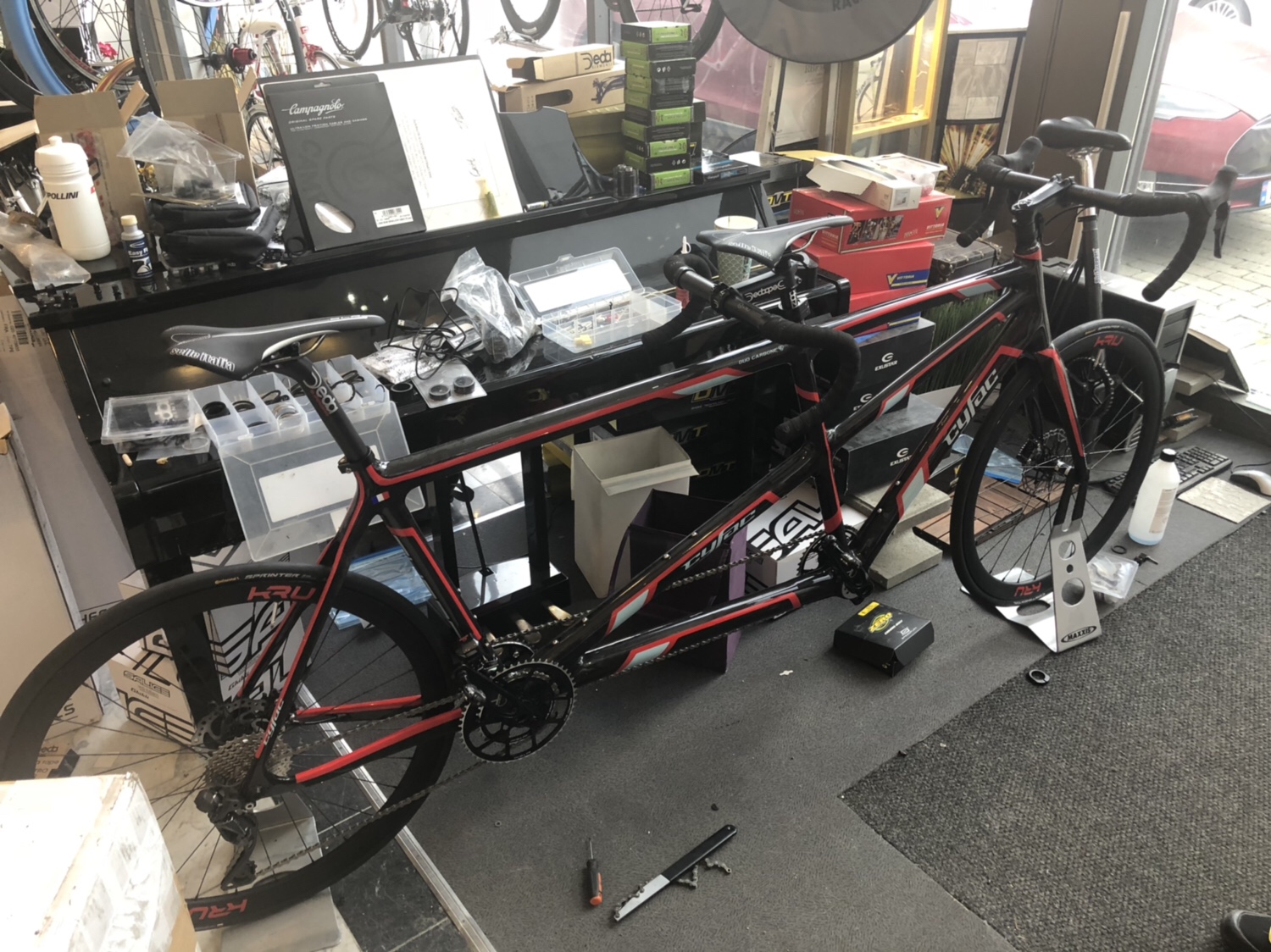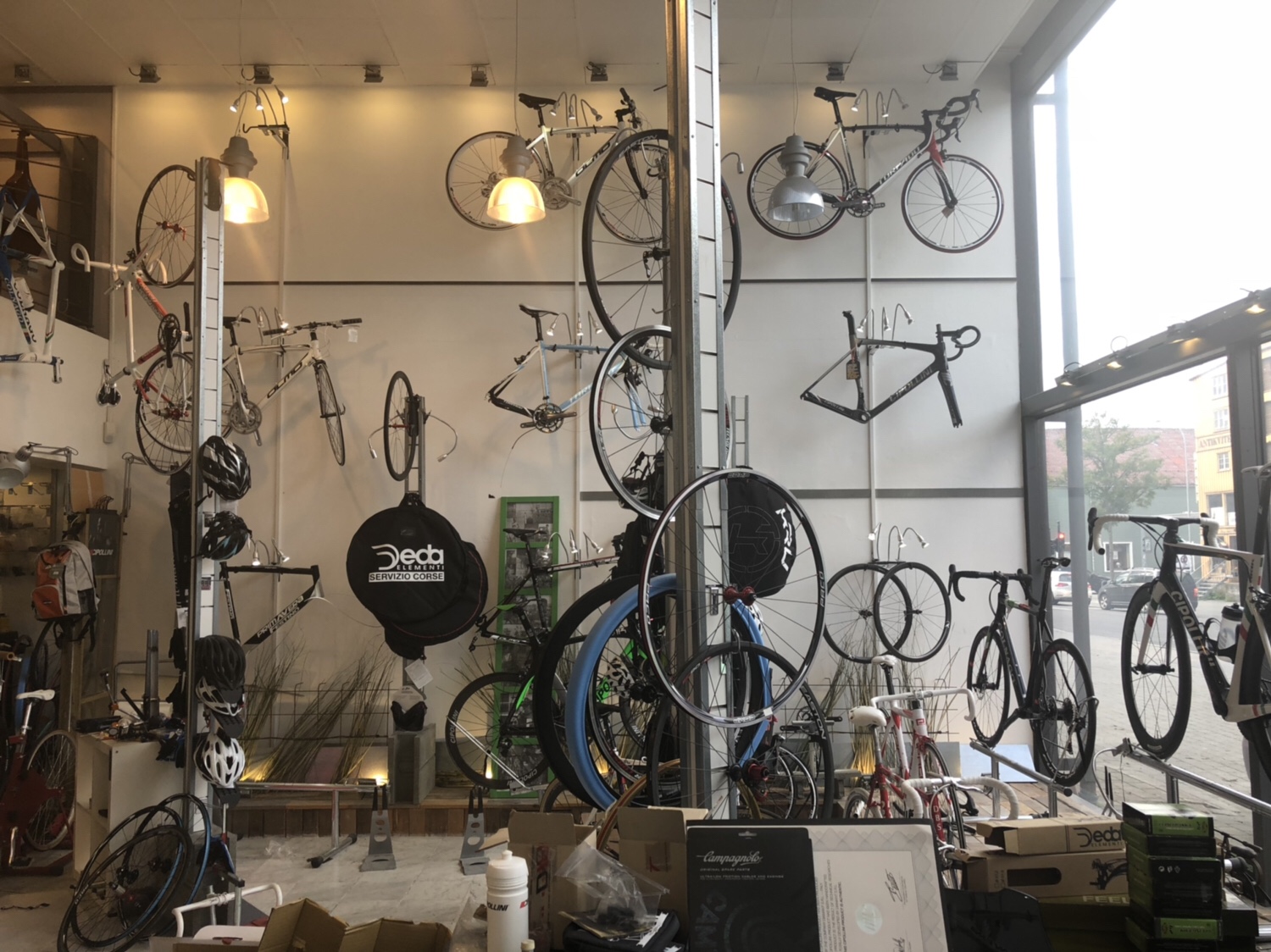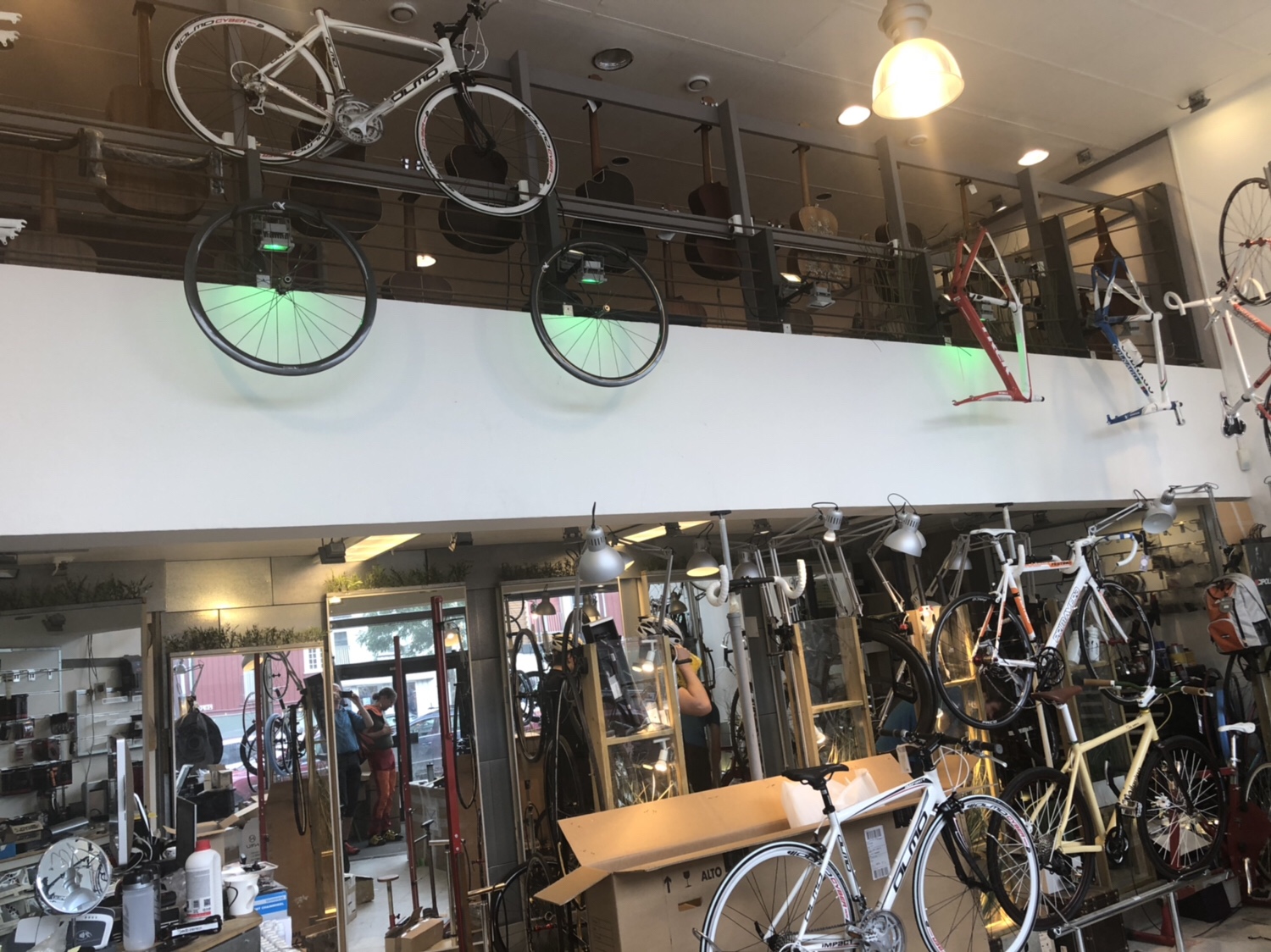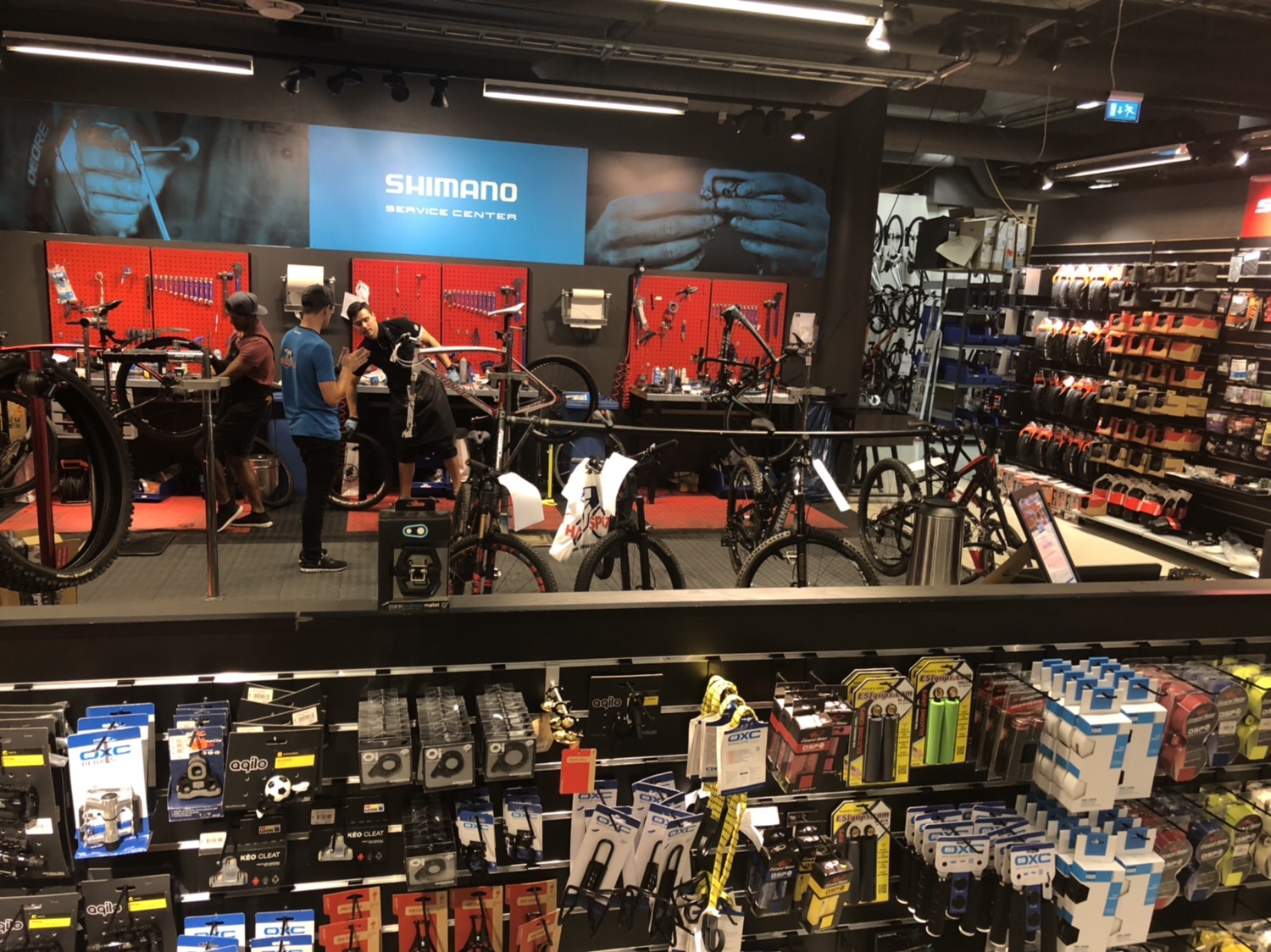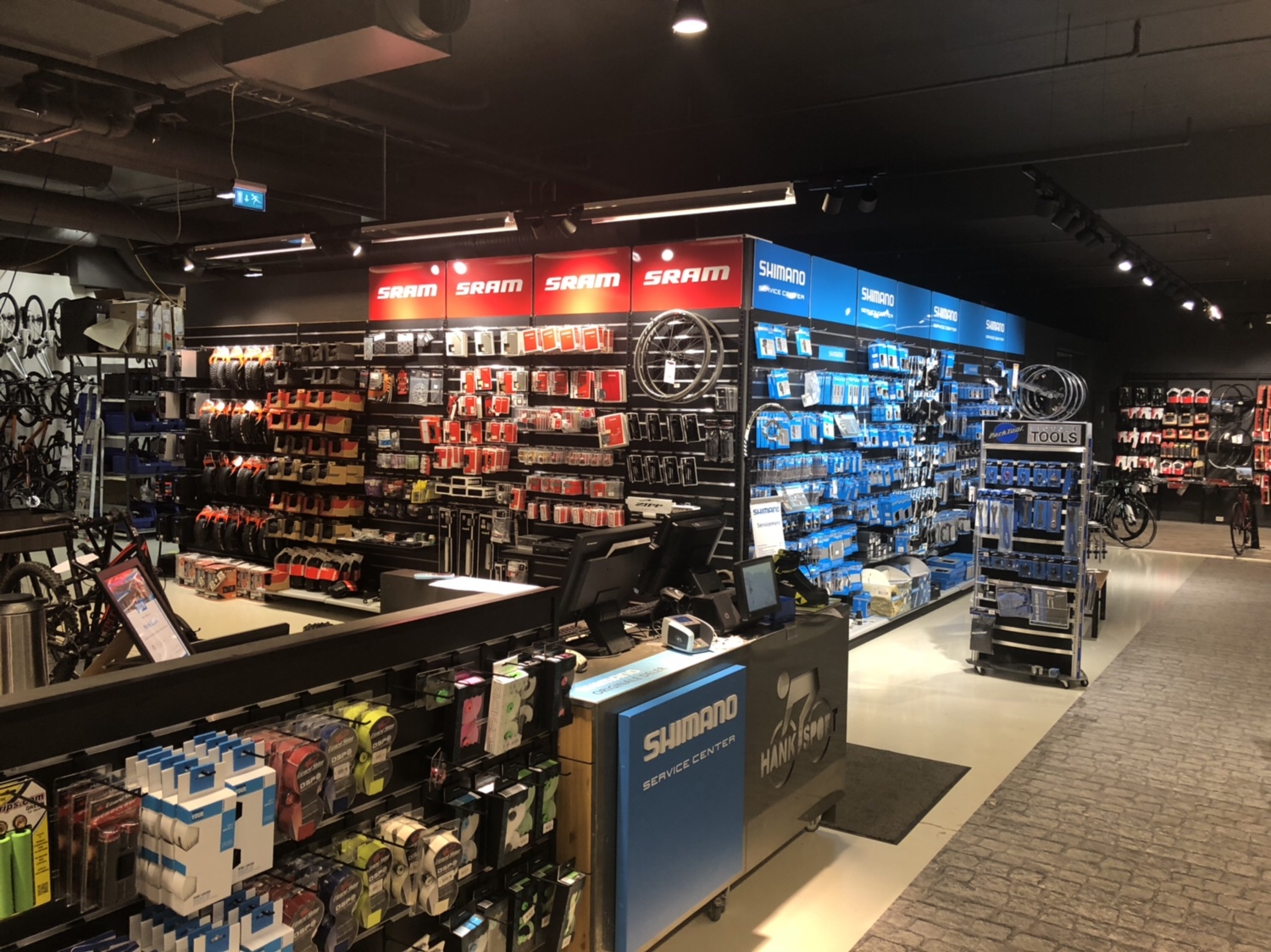 So, apart from bike shops we also managed to find an open laundromat (something I failed entirely to do when I was here with a huge pile of laundry six years ago) where we decontaminated our cycle gear, which we so far only hand-washed. While the machine did its thing, we found something to eat. Burritos and beer hit the spot – La Border is definitely a place to recommend. Just keep your beer bottle covered, or you could end up with a wasp sting to your lip, like me. (Yes, sting #3!)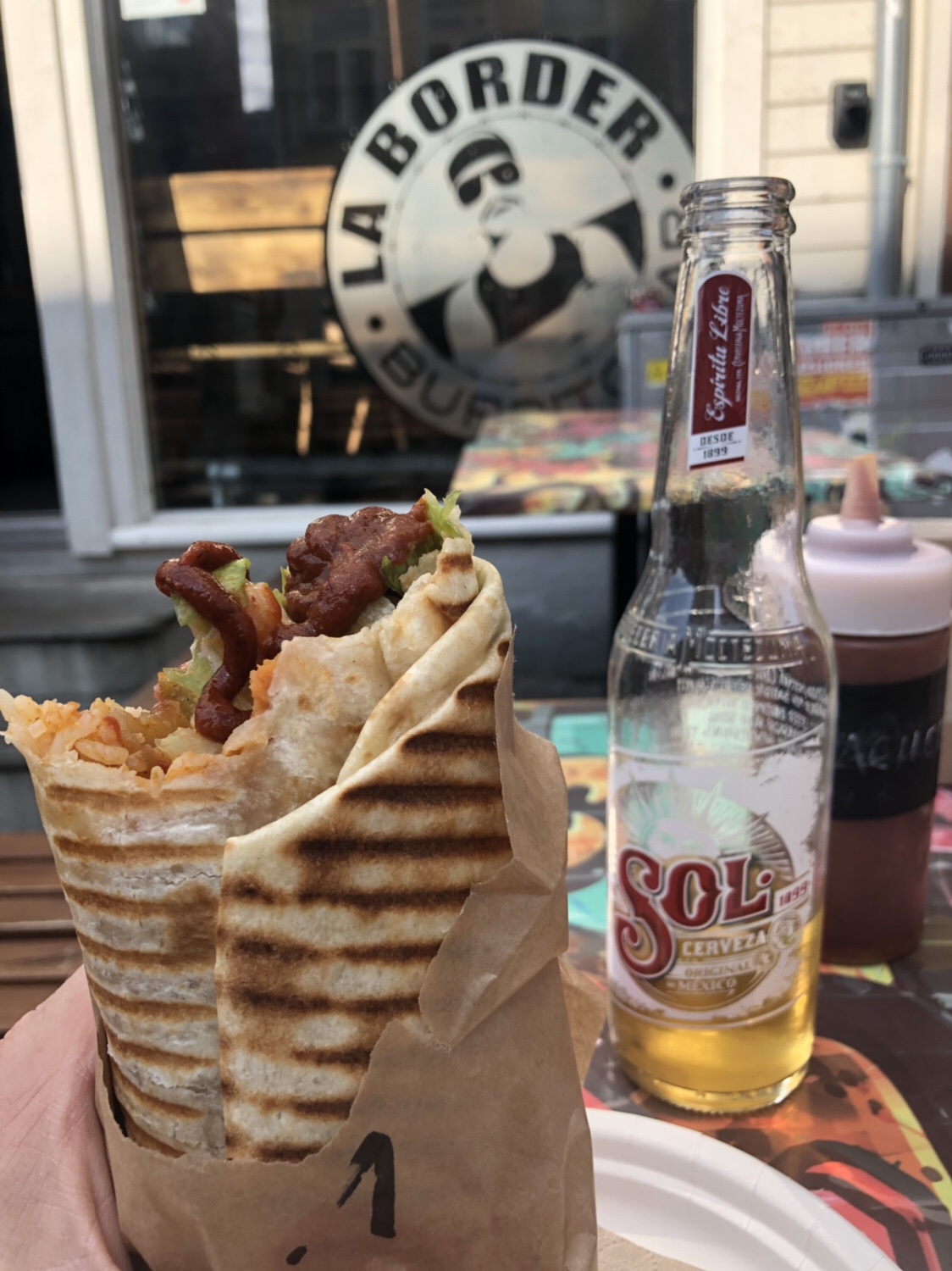 Unfortunately, just to round off events, my cycle helmet broke a strap and I needed to buy a new helmet – well, what's a visit to a city without a bit of fashion shopping? Andreas liked my choice of head gear so much, he got an identical model for his own braincase.
We mooched around town a little, had a decent coffee, and went for a pizza in the evening. A few impressions of a sunny day in Trondheim below.