Warning: a bit of a whinge… If I haven't mentioned it before: tandem cycling is a lot harder on the posterior than solo riding! I think it's because you're less likely to change position, don't get out of the saddle, and just pedal away for hours. Today's ride was no exception, I just hope my delicate disposition will improve with time! There, I'll try not to mention it again.
Day 3 started a little different from the first two, as a brief look out of the window revealed. Grey, low hanging clouds all but obscured the imposing cliff opposite the hotel, and a middling drizzle held what the forecast had promised.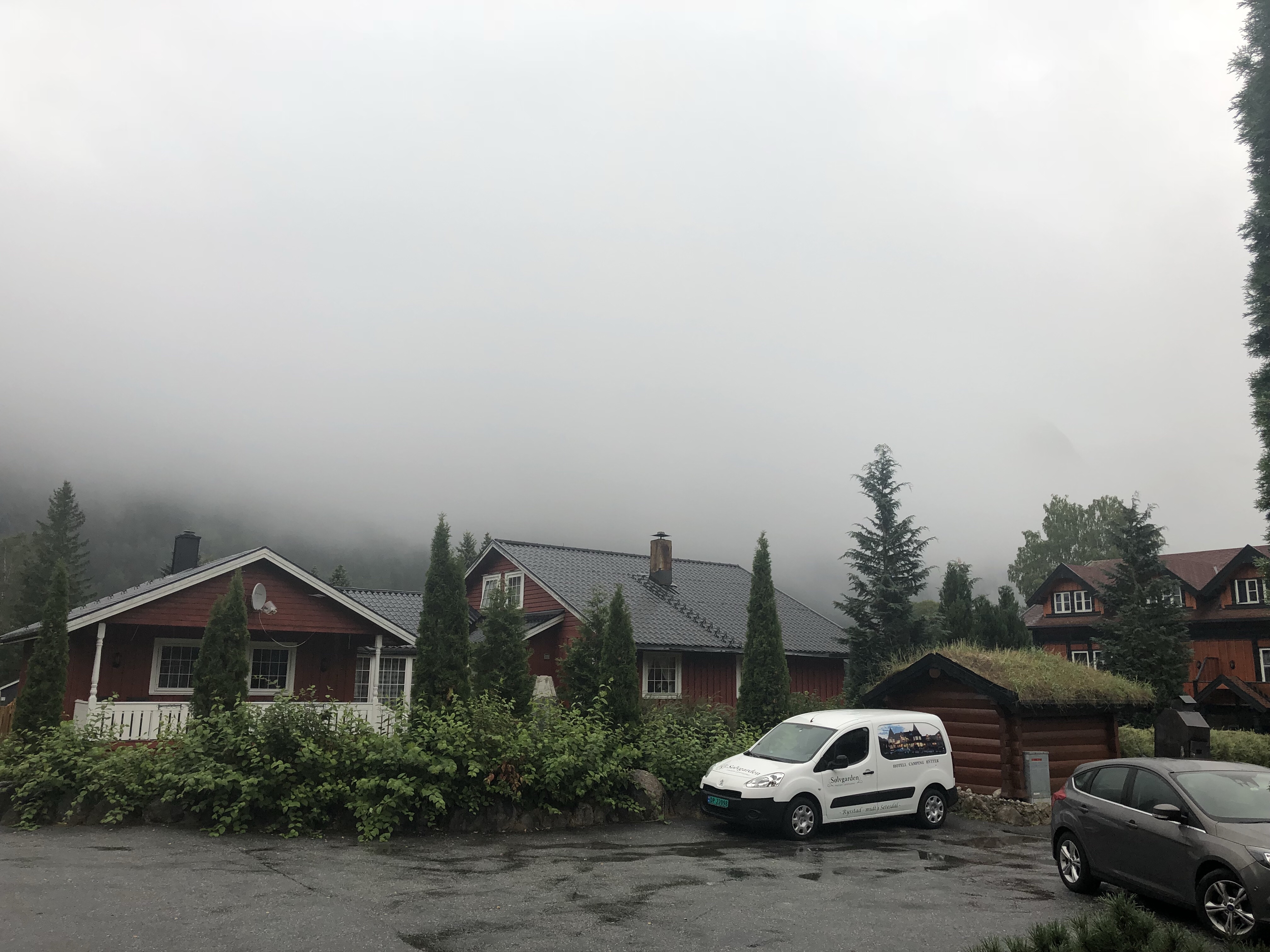 We set off, dressed in our bad weather gear, forgetting to turn on various recording devices in the excitement.
After a pretty swift first 25k/15m, we stopped for a refuel of chocolate before turning off the main road and into the hills. Despite the drizzle and the mist (mizzle?), the landscape was pretty spectacular with views into deep valleys and across to more cliffs and sheer rock.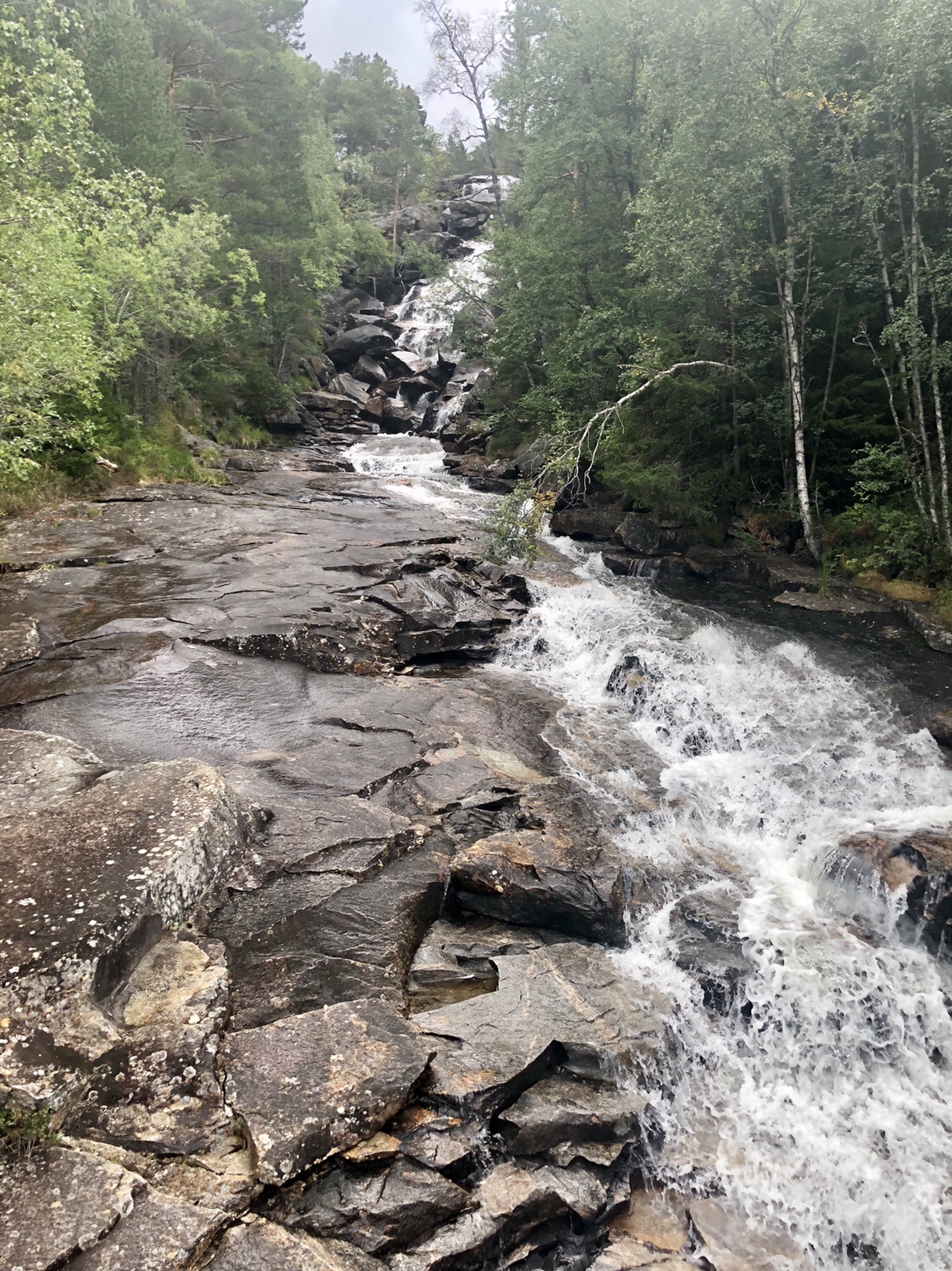 After dragging us and the bike up for about a vertical k, we dropped down lower than we had started, on a steep road with switchbacks. I didn't spare the brakes but the speed was often still just a tad faster than was comfortable. I suddenly felt something hot on my left temple, which turned out to be a wasp sting, not an experience I can recommend at 65kmh/40mph…
An hour with coffee, sandwiches and cake in a knitting café in Dalen restored us enough to brave the last 40k/25m to Rauland, with another 800m or so of elevation.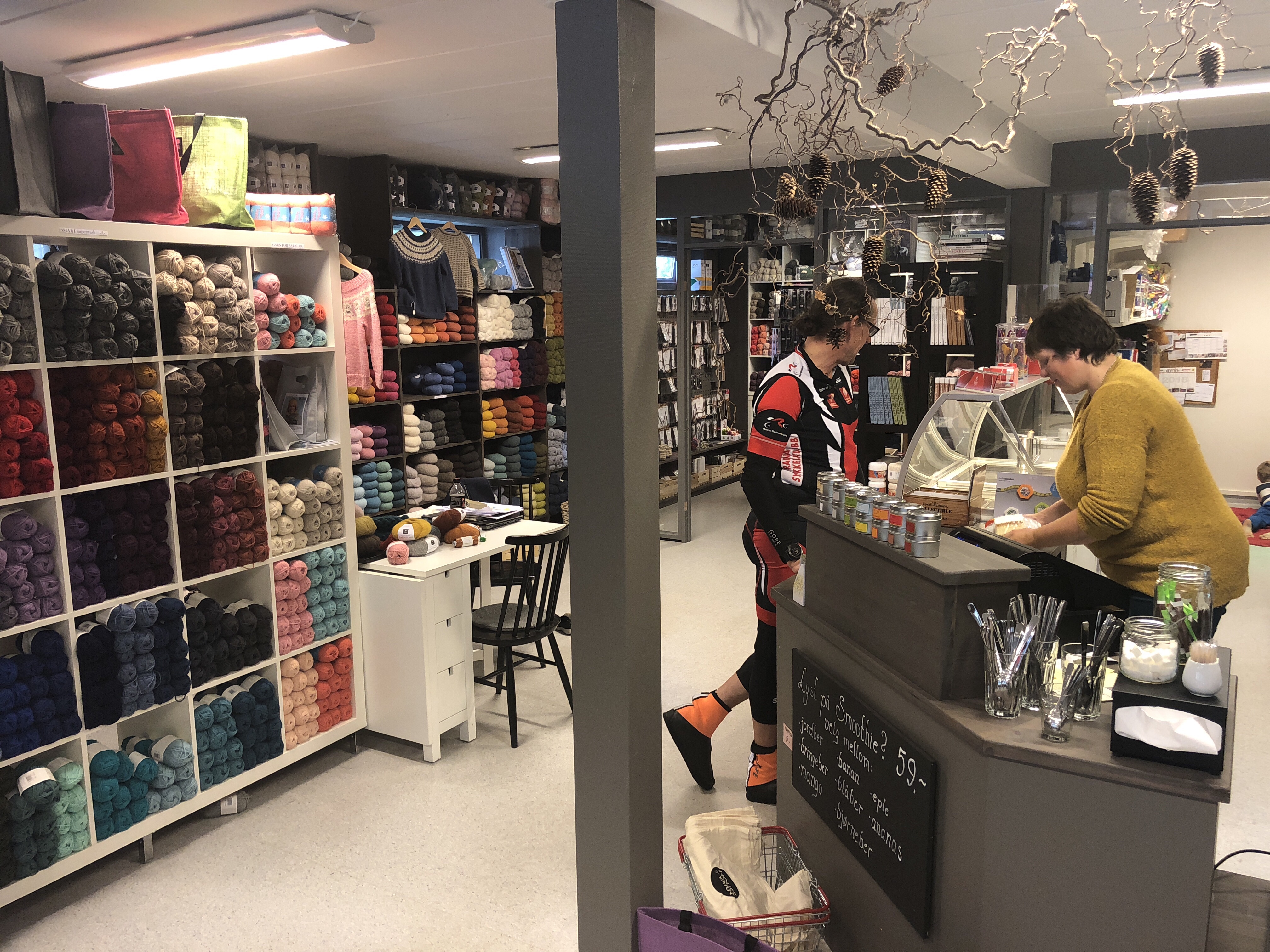 We arrived at the hotel (or rather, glorified youth hostel) dripping wet but happy. Dinner was a simple affair of beef patties, potatoes and salad, and we retired for yet another early night, but not before enjoying the sea view from our window. Yes, there's a skate park right outside our room, but it's a bit wet to throw some moves on our tandem!