Finally, the day had come – we arrived at Norway's southernmost lighthouse, the start of our adventure. It was quite cool and breezy, so we didn't stay much longer than the obligatory photo shoot.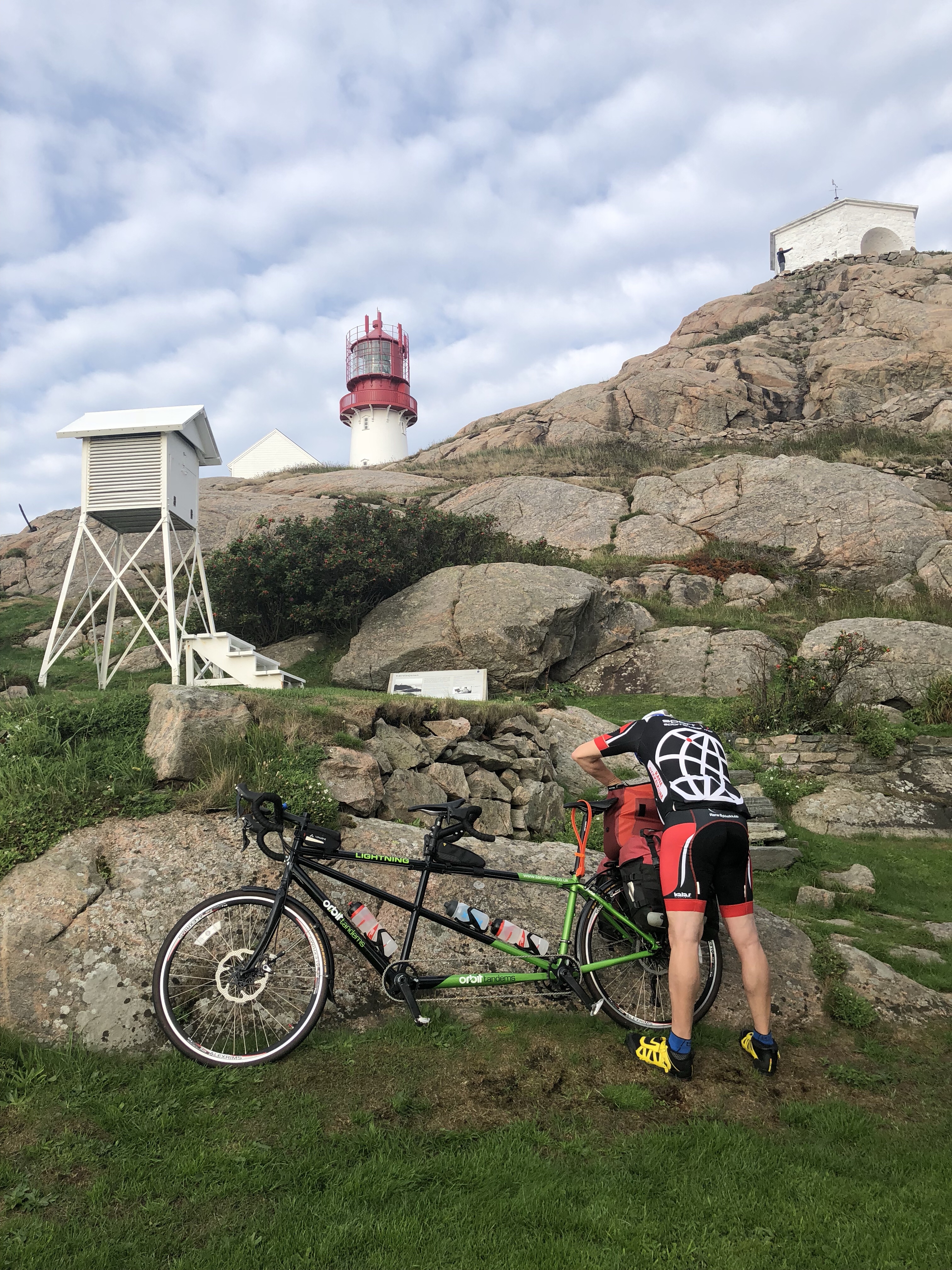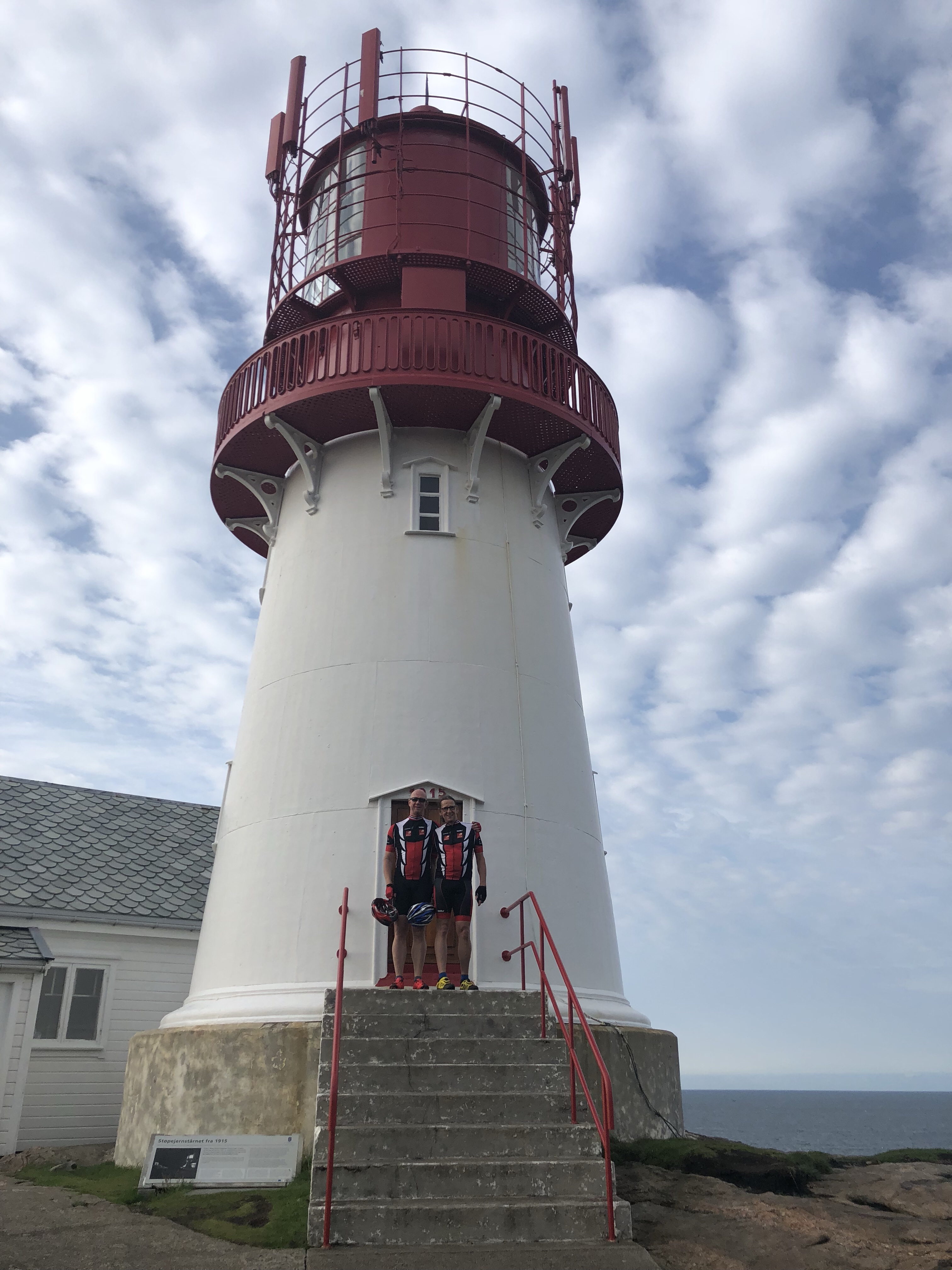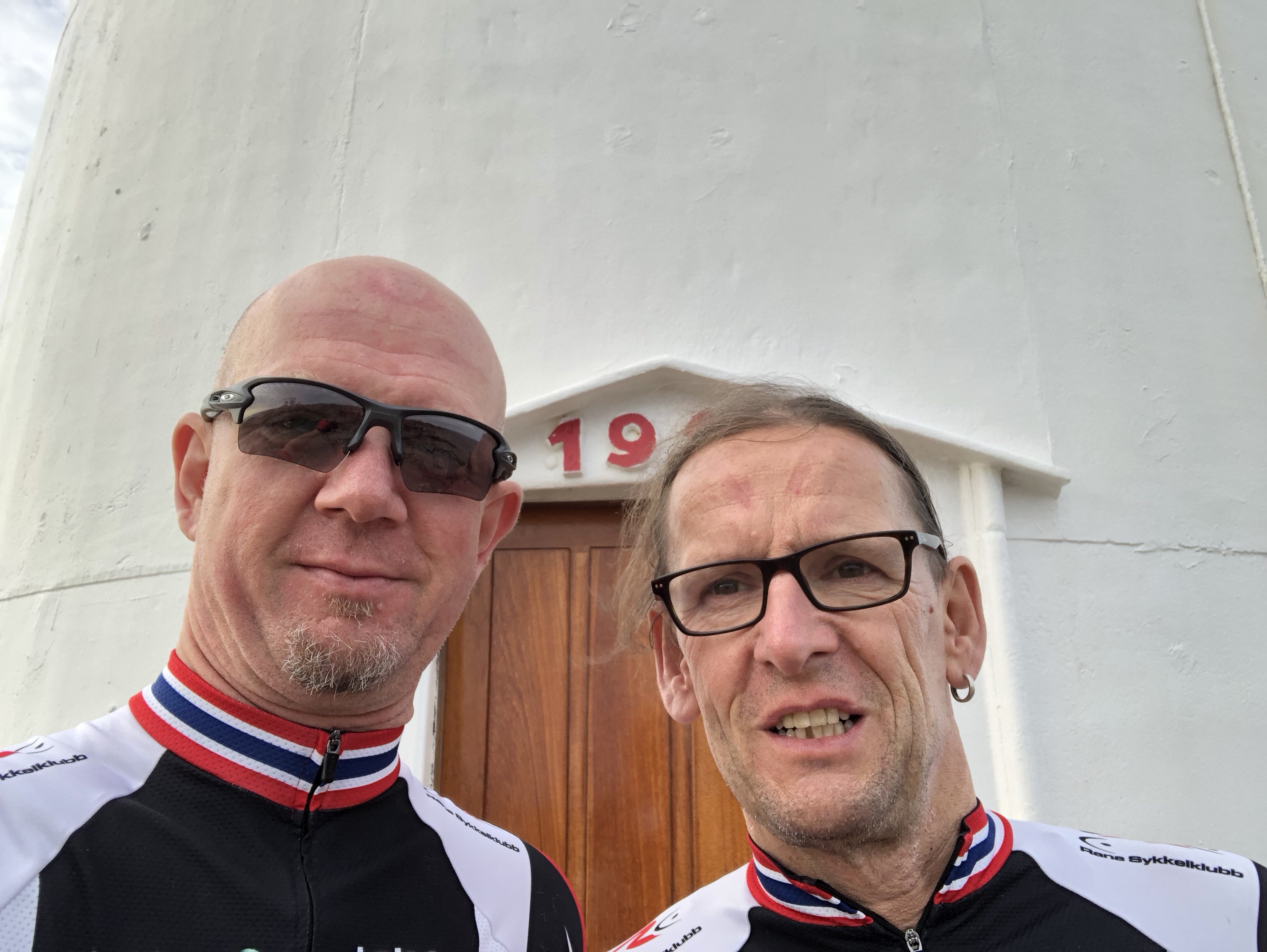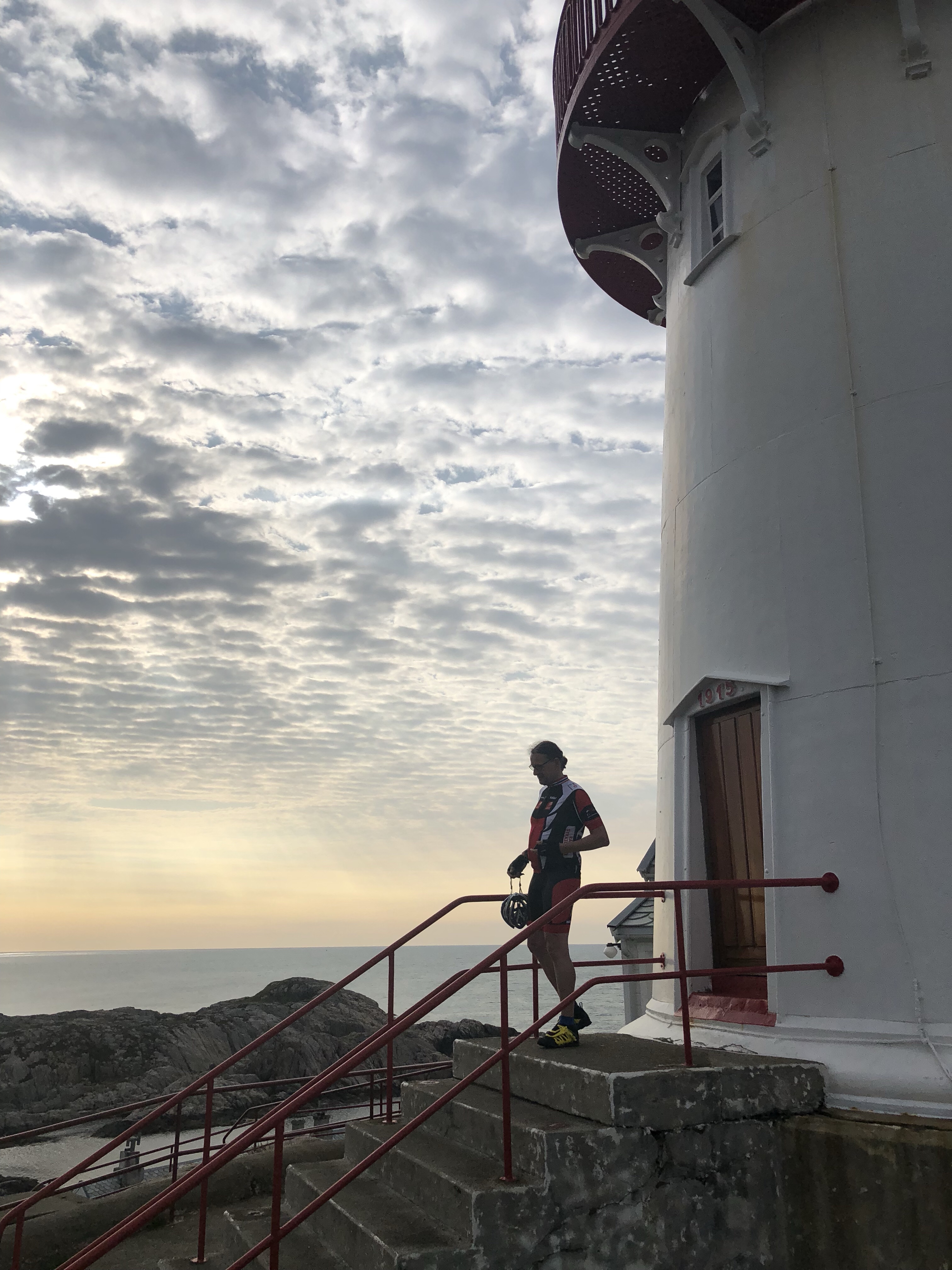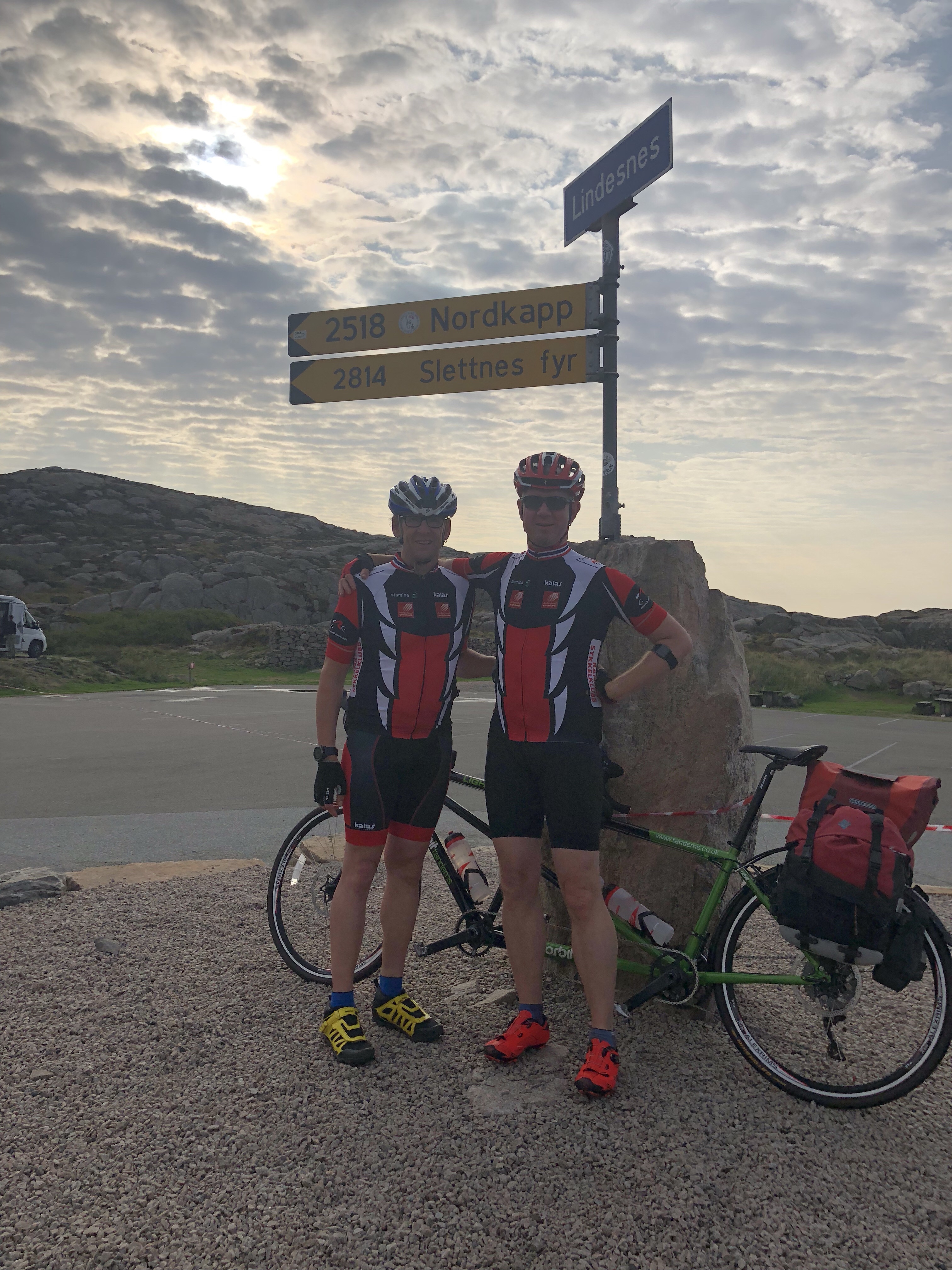 The morning remained fresh and we cycled into a bit of a headwind – all day long. Our first stop for breakfast (we had only a glass of kefir and a bit of chocolate before we left) and a new bike pump was the small town of Lyngdal, for which we changed our planned route, adding in a bit of distance and elevation.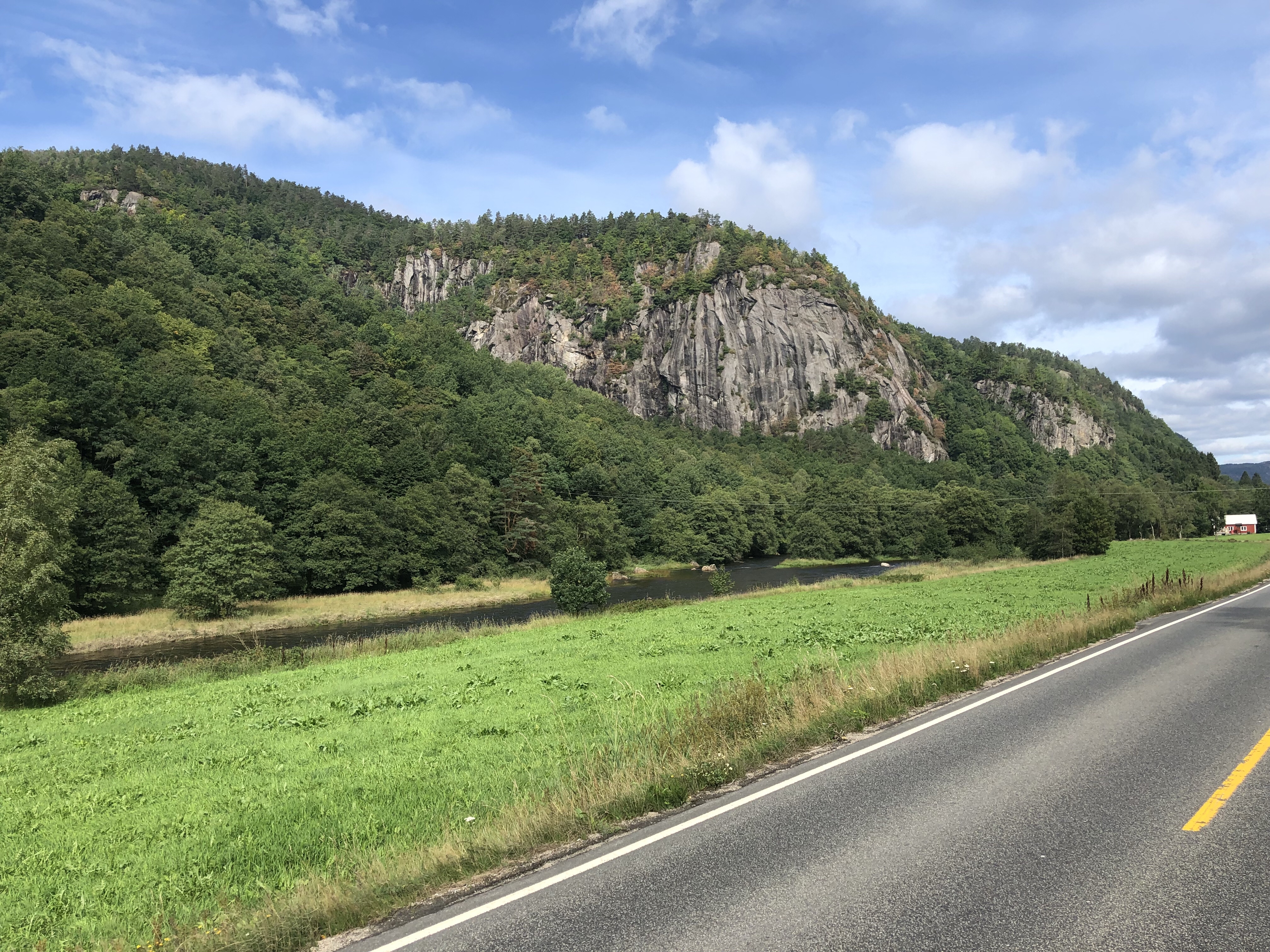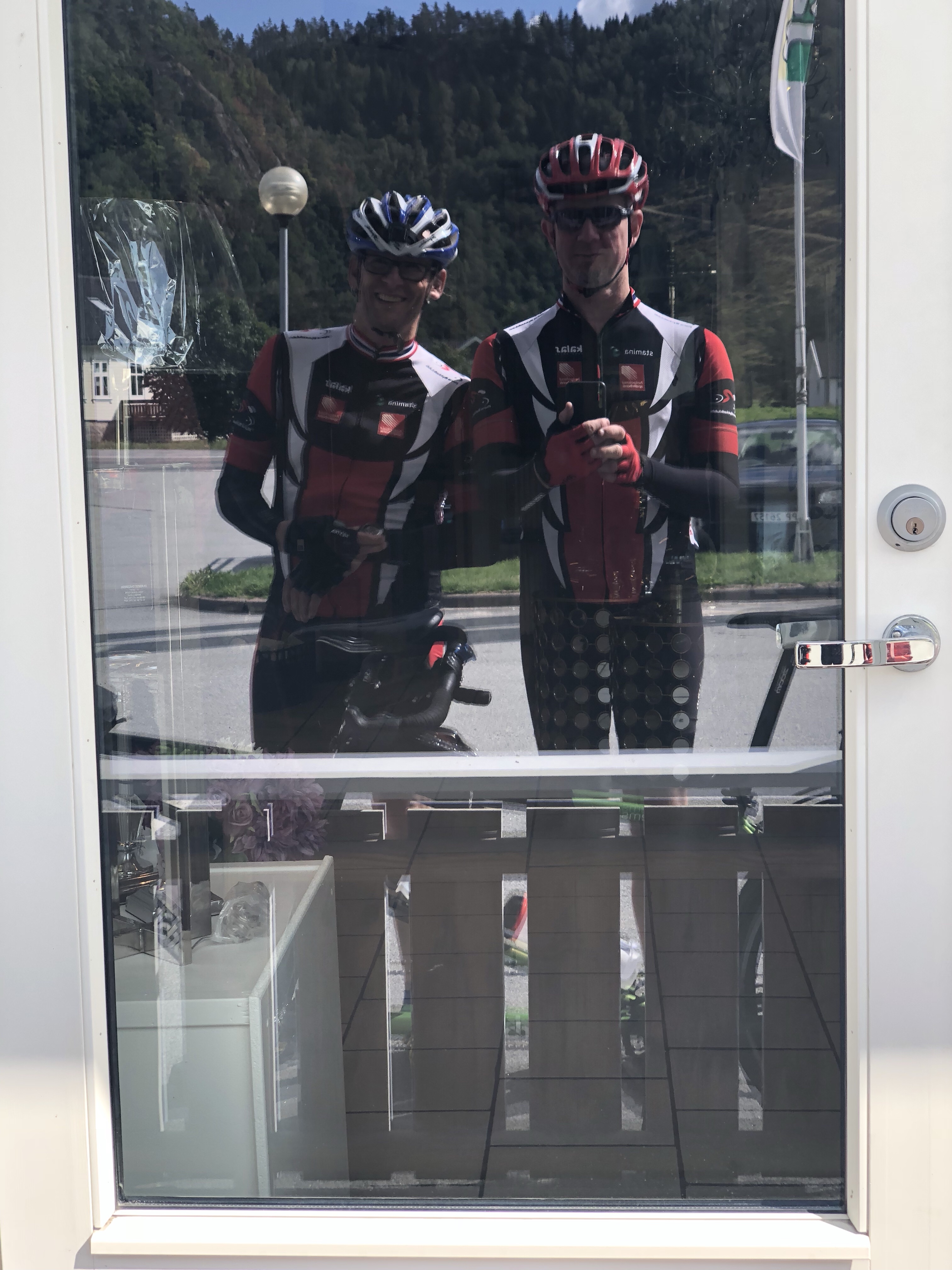 There were three serious climbs today, the first was very steep and tough, but we only stopped for chocolate at the top.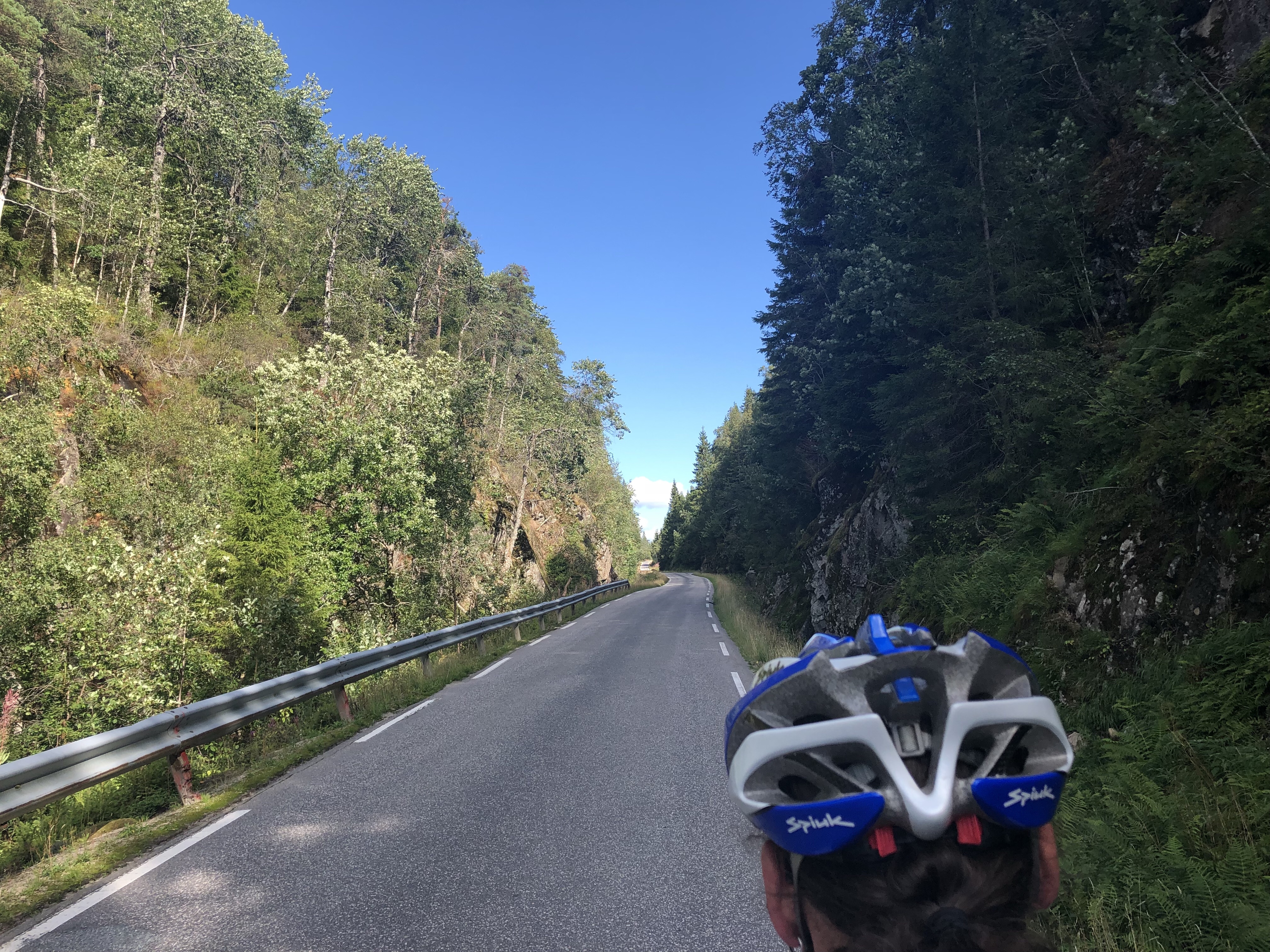 After some 114 km in the saddle, and not a little sore of bottom, we arrived at the Dølen Hotel in Evje, an old-fashioned sort of establishment with decent rooms and a restaurant that promised interesting local cuisine… just not on a Monday. We had a decent pub meal, though, and crashed happily after a few bevvies. Oh, but not before washing our cycle gear, and hanging it in the breeze in front of our view on the river, of course – we're a civilised pair!